A woman looking for her long lost son who she has not seen in nearly 60 years has made an impassioned plea to the people of Derry to help her find him.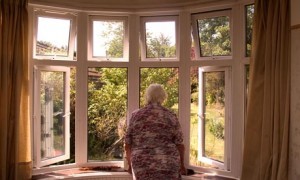 It is believed he may be living in the city.
Kathleen Kilgannon (nee Gallagher), the woman's daughter and the man's sister, takes up the story.
"I was born in St Joseph's, Stranolar, mother and baby home in 1956. My brother was born in 1953 and both of us were given up.
"I was fostered out; he was adopted and his name changed to John Doherty, and he went to live in Moville, Co Donegal, while I went to Ballyshannon.
"I made contact with our birth mother in 1978 and only got to meet my brother in 2012 after years of searching.
"We now know we have another brother. This is where, I hope, your readers can help.
"Many years ago, I was told a man from Derry came to Falcarragh in Co Donegal, looking for his mother (our mother). My mother was 89 on February 23 and would love to know what happened to her baby before she dies."
If you help, contact Kathleen at: suzannekilgannon@gmail.com.
Tags: