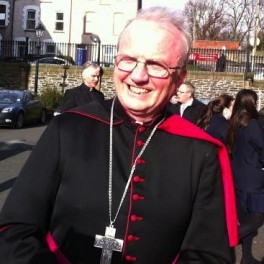 The Bishop of Derry, Most Rev Dr Donal McKeown, has announced the following clerical changes for the diocese, effective 5 September next:
Fr. Francis Bradley, priest-in-residence Buncrana, to be parish priest (PP) Buncrana and Chancellor of the Diocese of Derry
Fr. Joseph Gormley, Administrator Holy Family, Derry, to be PP Creggan
Fr. John R. Walsh, PP Buncrana, to retire as PP and become CC (curate) Buncrana
Fr. Liam Donnelly, CC Limavady, to retire
Fr. Peter O'Kane, CC Steelstown and Director of the Diocesan Pastoral Centre, to be
...