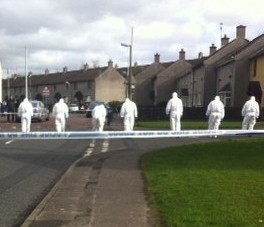 Romanian migrant workers were the targets of the overnight pipe bomb attacks in Derry's Waterside, it has emerged.
Nine people, including a child, escaped injury when devices exploded outside houses in Lapwing Way and Lincoln Court shortly after 1.35am.
Police said they were treating both incidents as "hate crimes."
The incidents have been condemned by Derry SDLP MLA Pat Ramsey who said the "appalling" attacks were a "very disturbing" development.
Mr Ramsey added: "'The devices used were viable and this disgraceful attack must be condemned
...