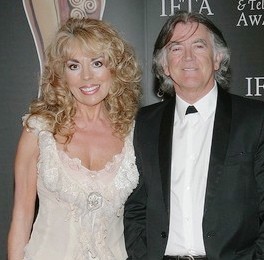 The wife of the Gerry Anderson has paid tribute to her late husband, describing him as a "loving, caring man."
Christine Anderson was speaking ahead of a memorial concert to be held in his honour next Tuesday, on what would have been his 70th birthday.
The popular BBC Northern Ireland radio and television presenter, from Derry, died on 21 August last after a long battle with illness.
Speaking ahead of "Remembering Gerry: An Evening of Music," Christine Anderson said  she and her family had been "overwhelmed" by many letters and messages of good
...