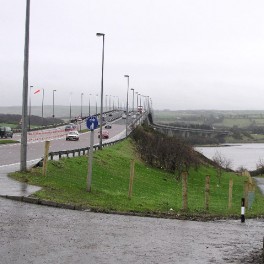 Foyle Bridge in Derry is to undergo a £350,000 major resurfacing scheme next month.
Work will commence on the carriageway approaching the bridge from Caw Roundabout on Tuesday, 6 May and will last for one week.
A contra-flow system will operate from 7.00am until 6.00am on Saturday, 10 May.
A full road closure will take place from 6.00am on Saturday, 10 May until 8.00pm on Sunday 11 May for traffic travelling westwards from Caw Roundabout to Culmore Roundabout.
Traffic travelling in the opposite direction (Culmore Roundabout to Caw
...