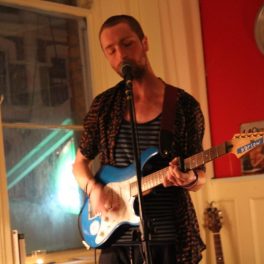 THE heartbroken family of the late musician Stevie Martin have appealed for burglars to return instruments stolen from his Derry flat where he penned lyrics and composed his music.
The body of the Lifford artist was found on a beach in Co Sligo almost a fortnight ago - around three weeks since he was last seen alive.
And while Gardai, the PSNI, air, land and sea searches were being carried out, heartless thieves ransacked Stevie's flat in Derry's Great James Street, making of with his keyboard, guitar and amp among other things.
Stevie's brother
...