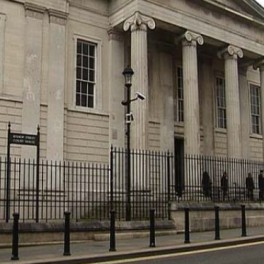 A teenage boy who sexually assaulted a 13-year-old schoolgirl in Derry has been placed on the sex offenders' register.
The court heard he pulled the girl down an embankment in the Creggan area before  sexually assaulting her.
The terrifying incident took place on March 18, 2014.
The defendant, who cannot be named because of his age pleaded guilty to a total of five charges.
They included:
false imprisonment;
kidnapping;
threats to kill;
sexual assault;
and committing an ofence with the
...