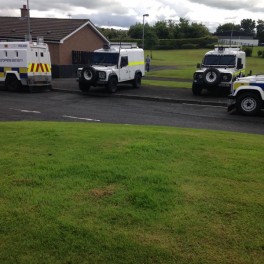 POLICE have dismissed as bogus reports that British Army soldiers were "back on the streets" of Derry today.
British soldiers who were with PSNI detectives today were explosives experts from the Army Technical team.
Chief Inspector Tony Callaghan said: "Searches carried out in connection with the investigation of serious crime in Derry have concluded.
"There were no arrests; however a number of items were taken away for further examination.
"Due to the suspected presence of munitions or explosives, military specialists were deployed in
...