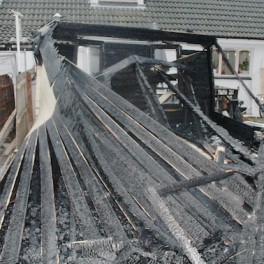 A family who had a lucky escape when arsonists set fire to an oil tank in the rear garden of their Derry home have called on those responsible to explain why they did it.
Danny McFeely said his family and neighbours in the semi-detached house next door were lucky to be alive following the incident which took place at their Temple Park home in the Skeoge area at around  2.45 am on Friday last.
Police have confirmed the blaze, which destroyed the oil tanks in the gardens of both homes as well as a large wooden cabin in the home of the McFeelys, was
...