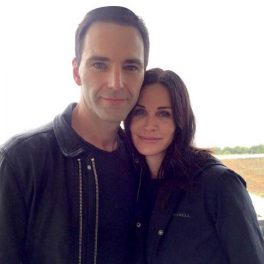 FRIENDS star Courteney Cox was spotted in Derry yesterday.
According to fans of the hit Channel 4 comedy, she seen was walking with fiance Johnny McDaid ahead of their forthcoming wedding.
Johnny was said to be back home in his native city showing off his bride-to-be to family and friends.
The couple were spotted at London's Heathrow airport on Friday.
They were pictured all smiles with Courteney's teenage daughter Coco pushing their luggage into the departure area.
Derry musician McDaid and actress Courteney Cox McDaid are said to be
...