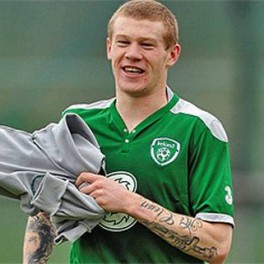 DERRY footballer James McClean has hit out at his former club Sunderland over his refusal to wear a poppy on his football jersey.
The former City man says he was "hung out to dry" for his refusal to wear a poppy in recognition of Remembrance Sunday during his time at the English club.
In a candid and wide-ranging interview with the Belfast Telegraph today, James explains how he was advised against explaining his stance when the furore first erupted after a game against Everton in 2012.
McClean, who earned widespread praise for his open
...