Irish fashion is witnessing a transformative fusion of style and sustainability, and leading the way is the innovative and eco-conscious designer, Aoife Harvey. Aoife has been shortlisted for the highly coveted Irish Design Awards (IDI) 2023, a celebration of outstanding creativity in Ireland.
Aoife's journey to the IDI Awards is a testament to her dedication to fashion that not only turns heads but also makes a positive impact on our environment. Her final graduate collection, "Waste to Wardrobe," has been turning heads and winning hearts for its groundbreaking approach to fashion design.
In her collection, Aoife has taken textile waste and transformed it into a stylish wardrobe. She firmly believes that fashion can be both trendy and eco-friendly, and her collection brilliantly reflects this vision.
To create these remarkable pieces, she used a fabric-first approach, combining historical techniques like patchwork and quilting with modern 2023 fashion trends. What sets her work apart is her unwavering commitment to upcycling upholstery, denim, and leather that would have otherwise ended up in landfills.
Aoife's collection is not just fashion; it's an artistic representation of the destructive impact of textile waste on our environment.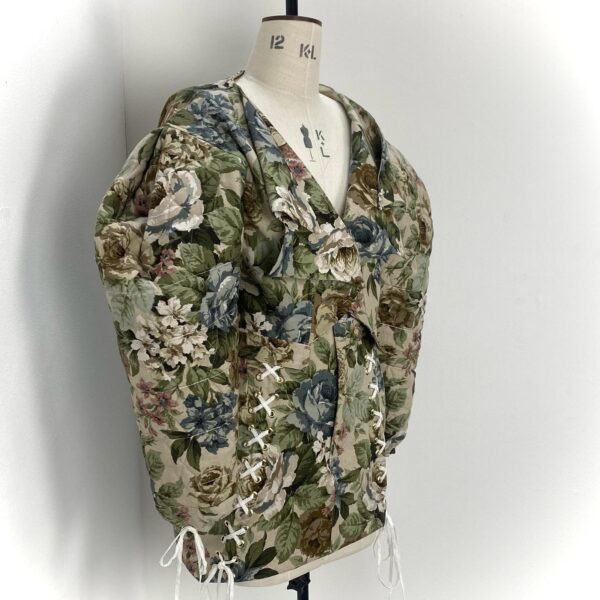 The colour palette she chose was inspired by the havoc caused by textile waste, drawing inspiration from the patterns and shapes of Irish fields and the iconic Giants Causeway.
Gold hardware and eyelets in her collection were influenced by the Japanese art of Kintsugi, symbolizing the beauty in the repair process.
But her collection goes beyond aesthetics.
The white thread and ties in her designs symbolize new beginnings and fresh starts, embodying her optimism for the future.
What's truly remarkable about Aoife's work is its versatility; her pieces are designed to be mixed and matched, encouraging wearers to cherish and reuse them, further promoting sustainable fashion.
The IDI Awards are a recognition of the highest standard in Irish design. Judged by an international panel of leading industry experts, the awards set the benchmark for design excellence in Ireland.
Aoife Harvey's inclusion among the shortlisted designers demonstrates the immense impact her work has had on the fashion landscape, leaving a positive mark on businesses, people, and our planet.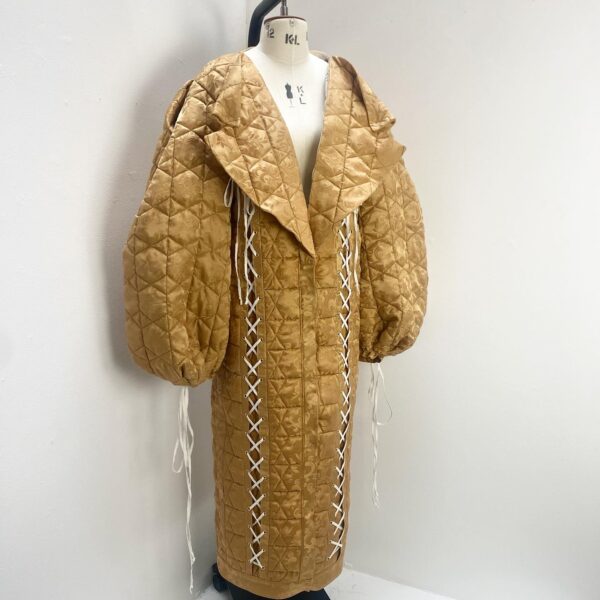 The Irish Design Awards 2023 ceremony will take place in the RDS, Dublin, on Thursday, November 16th.
This event promises to be a grand celebration of creativity, innovation, and sustainability in Irish design, and Aoife Harvey's presence among the shortlisted designers is a testament to her pioneering efforts in promoting eco-conscious fashion.
Join us on November 16th as we celebrate the remarkable work of designers like Aoife Harvey who are redefining the fashion industry and inspiring a new wave of eco-friendly design.
Witness firsthand the transformative power of fashion with a purpose.
Tags: