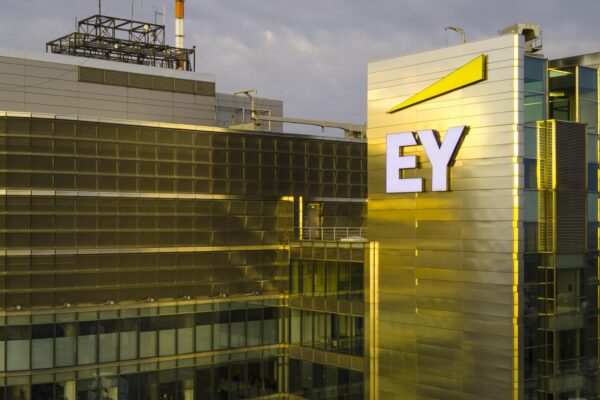 EY, a professional services firm, is creating 1,000 jobs cyber security and data analytic jobs in the North of Ireland over the next five years.
With average salaries around £33,000 a year, the new jobs will be centred in Belfast and at a new hub in the North West.
The new jobs are being supported with tax payers money through Invest NI and the Department for the Economy.
The jobs were announced as the Northern Ireland Investment Summit gets under way in Belfast.
The investment brings EY's total workforce in the North of Ireland to 1,900.
EY managing partner in the North Rob Heron said: "Our firm has been experiencing increased demand across all our business areas in recent years as clients turn to us in growing numbers to help them with their most complex and strategic problems.
"That is why we are so focused on ensuring that we continue to have the right access to great talent in the region across a diverse range of skillsets and specialisms."
More than 100 global investors and businesses are expected in Belfast for the investment summit.
The British Government said about 120 investors and businesses from around the globe are attending.
It has been organised by the UK Department for Business and Trade and the Northern Ireland Office, together with Northern Ireland's inward investment agency Invest NI.
'Unique trading position'
Secretary of State for Business and Trade, Kemi Badenoch said the summit was "crucial to tapping" into Northern Ireland's potential.
"Northern Ireland is one of the most exciting places to invest in the world, with its unique trading position and deep expertise in industries of the future," she said.
EY Northern Ireland will be running an Assured Skills Academy Programme alongside the Department for the Economy (DFE) to deliver a pipeline of talent in areas like cyber security and data analytics.
It will focus on individuals such as those seeking to return to work following a career break, those wishing to change career, or recent graduates looking for an alternative route into professional services.
DfE permanent secretary Mike Brennan said his department's Assured Skills Academies would help to fill more than 350 jobs across a range of roles and skills areas including data and analytics, cyber security, procurement and commercial contract management and project and programme management.
Interim CEO of Invest NI Mel Chittock said it was delighted that EY has chosen Northern Ireland "against other competitive locations globally for this significant investment".
"Securing this major mobile investment will contribute to a more regionally-balanced economy by establishing a regional hub outside Belfast and a clear commitment by EY to positively provide opportunities for the economically inactive."
Speaking ahead of the NI Investment Summit, members of the NI Business Alliance welcomed the chance to showcase local talent.
The Business Alliance is a made up of the CBI NI, the Centre for Competitiveness, the Institute of Directors NI and NI Chamber of Commerce.
It said Northern Ireland was "uniquely positioned as a gateway to two of the world's largest markets".
What is the Northern Ireland Investment Summit?
"Unfettered and flexible access to the EU and UK makes this the only jurisdiction in the world from which business can sell into GB and the EU free of customs and regulatory barriers," it said.
The Business Alliance said investors and businesses alike valued certainty and it remains "optimistic about the prospect of more positive discussions around the restoration of the Northern Ireland Executive".
Tags: