It is estimated more than one million tonnes of waste was illegally dumped on the Mobuoy site before it was finally shut down in 2013.
Derry City and Strabane District Council was previously told it will cost up to £50 million to clear out the site.
The NI Environment Agency (NIEA) spent £1.2 million managing the risk to public health from the contaminated site between 2013 and 2018.
Former Environment Minister Mark H Durkan has described the costs as "astronomical".
The illegal dump is beside the River Faughan which supplies a significant amount of drinking water to households across Derry.
BBC News NI say it has been told by both NI Water and the Department of Agriculture, Environment and Rural Affairs (Daera) there have been no breaches in water quality since the scale of the illegal dumping came to light.
Daera described the water as "safe".
In 2018, NI Environment Agency took over responsibility for managing the pollution risk and came up with plans for remediation.
BBC News NI has revealed that since then, the Mobouy site has cost more than £3 million.
This includes:
* £1.8 million on staffing costs
* £444,000 on site works and surveys
* £248,000 on support from Stormont departments, including the Department of Finance
* £349,873 on ICT
Work carried out by the project team includes extensive environmental monitoring of the site, maintaining site access and security, and working with agencies on remediation options.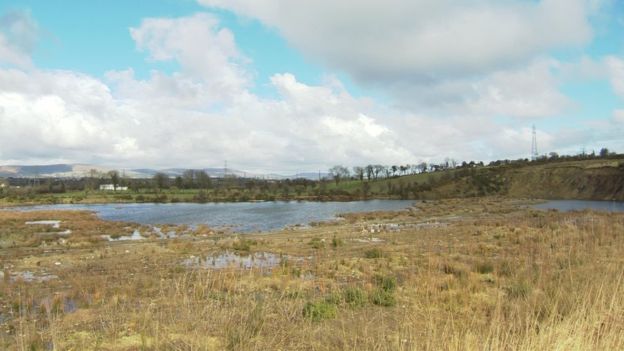 Daera said surveys of the site indicated that up to 1.16 million tonnes of waste could be buried there – including a mixture of construction and demolition material, metallic and domestic waste.
SDLP Foyle MLA Mark H Durkan told BBC News NI that it was unlikely a business case could be signed off without a functioning Stormont Executive.
Said the former Environment Minister: "When we look at all the proposals, the costs are astronomical.
"This is something that needs a cross-departmental commitment to resolving it.
"We need full executive approval for something of this scale.
"I don't know how far we are from approval from being required, but nor do I know how far we are away from having an executive."
There has been no functioning Stormont Executive since February 2022 after the DUP walked out over the NI Protocol.
The DUP is refusing to back into government over the Windsor Agreement signed off by the British Government and the European Union.
Tags:
Derry's 'Blot On The Landscape' is costing a Stormont department hundreds of thousands of pounds annually, BBC News NI is reporting today.