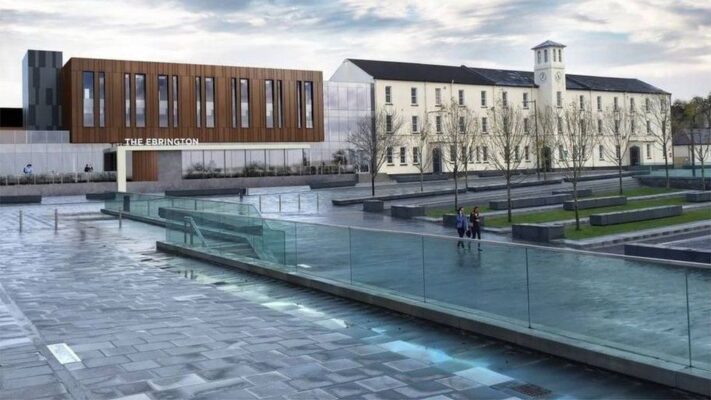 SDLP Foyle MLA Sinead McLaughlin has condemned The Executive Office (TEO) for its handling of a dispute over the use of Ebrington Square, which has led to payments of £280,000 being made.
Said Ms McLaughlin said: "I find it incomprehensible that clear legal agreements were not in place to resolve the use of Ebrington Square.
"We now have the absurd situation of significant payments being made, when contracts should have been in place that provided complete and binding legal clarity over use of Ebrington Square.
"The result is both a waste of public money and the Derry public potentially being deprived of events in a public space.
"I condemn this situation, which is the worst of all worlds.
"Lack of government is no excuse for what appears to be incompetence."
Correspondence to McLaughlin reveals:
• Cullen's Funfair – received a settlement of £50k which was in part to compensate for their events in 2023 and 2024 taking place on a smaller space in the rear car park reflecting their reduced income;
• Robert Allen/Connected Festival – received a settlement of £80k to compensate for the loss of sales and reinstating services within a short timeframe, resulting in increased costs and in respect of his agreement to withdraw his application to hold events on Ebrington Square in 2024; and
• Ebrington Hotel – received an ex-gratia payment of £150k (inclusive of legal costs) in full and final settlement of any claim howsoever arising between themselves and TEO in respect of the events/events and licensing process for 5-6 August and 24-27 August 2023.
Tags: