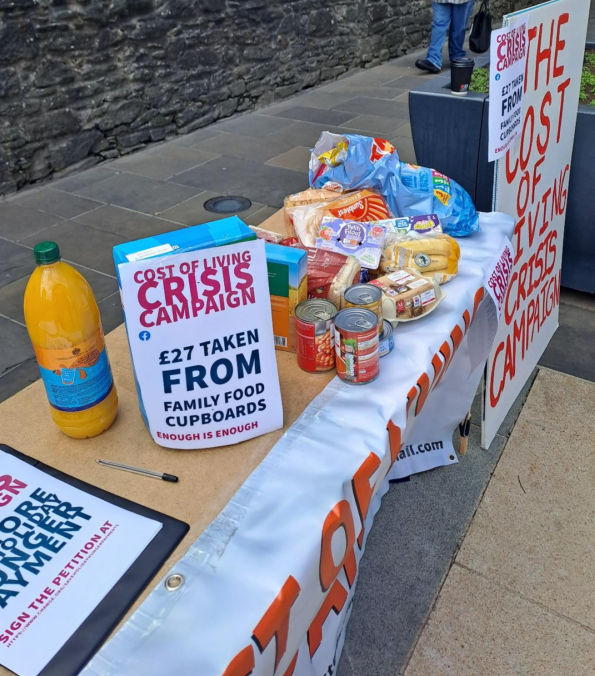 People Before Profit Councillor Shaun Harkin has said that Derry City and Strabane Distric Council must act on demand for the reinstatement of the Holiday Hunger Meals Payments.
Said the Foyleside councillor: "Child poverty and children going hungry in our communities is shameful and immoral when corporations are making record profits.
"I've contacted Council party leaders of Sinn Féin, SDLP, DUP and UUP, with the backing of Independents, to support the request for the Mayor to hold an urgent full Council meeting on reinstatement of Holiday Hunger Meals Payments.
"Cost-of-living crisis and anti-poverty campaigners are demanding Department of Education funding for the School Holiday Food Grant be immediately reinstated.
"Stormont departments have implemented vicious across the board cuts at the behest of a Tory Secretary of State determined to ram through a punishment budget.
"Among the most criminal of these cuts was the decision by the DoE Permanent Secretary to end School Holiday Food Grant funding.
"Almost 100,000 children are being punished with 'Holiday Hunger' when they should be enjoying the summer.
"There can't be silence when we know children aren't eating properly, food banks are overwhelmed and households are struggling to avoid going under.
"Department funding U-turns have come about when there's been people power campaigning. Collective action now is crucial.
"Derry and Strabane Council must take the fight to Stormont and to the Secretary of State on behalf of children and households in our District and across all communities. We need action now.
"Councils, trade unions, community sector organisations and those with influence should do everything possible to back this demand – and challenge the entirely of austerity budget."
Tags: