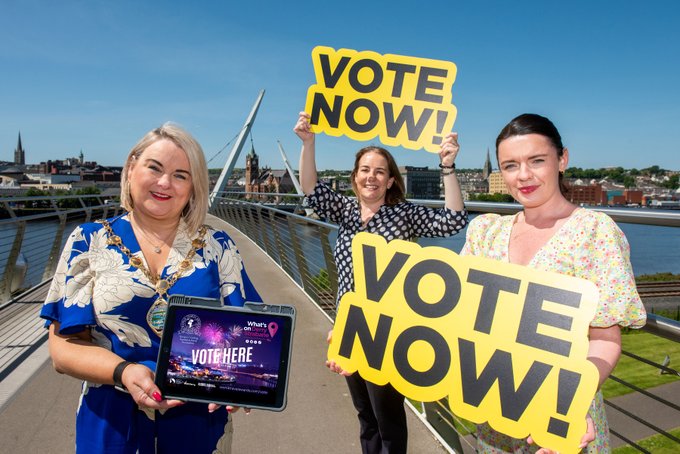 The Mayor of Derry City and Strabane District Council, Councillor Sandra Duffy, has expressed her absolute joy as Derry is nominated in the 2023 World Travel Awards for their amazing festival and events.
In the running to be the 'Leading Festival and Events Destination' in Europe, Derry will compete against a number of other large cities from across the continent.
Mayor Sandra Duffy congratulated the teams involved in reaching this milestone and encouraged everyone to get on board and support.
"This is fantastic news for Derry and the wider district, and I am delighted to see our city given the recognition it so rightfully deserves," said Mayor Duffy.
"Our city is a hub of activity all year round and we are so proud to showcase it to the world. From our legendary Halloween celebrations, Ireland's biggest Jazz Festival and our incredible Foyle Maritime Festival, we definitely deserve to be in the running alongside these other beautiful cities in Europe.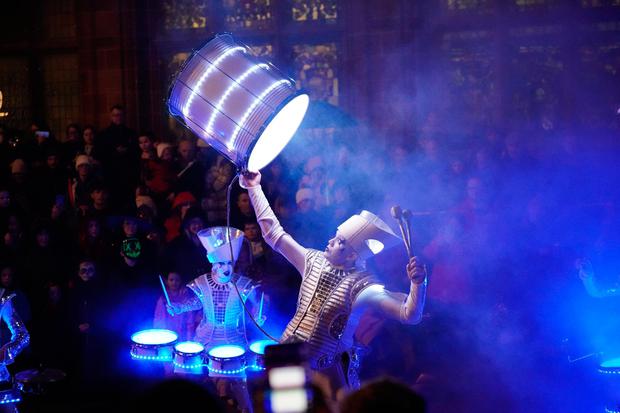 "I would like to pay a special thanks to all the teams that are behind the scenes in putting these festivals and events together.
"They are huge operations which take months of planning, and the hard work and dedication does not go unnoticed.
"We just need everyone to get behind this now and get online and vote.
"If you're from Derry or have visited the city to celebrate and enjoy one of our tremendous festivals, please show your support and vote for us in the upcoming awards."
Celebrating its 30th anniversary, the World Travel Awards is acknowledged across the continents as the ultimate travel accolade.
It seeks to identify and reward excellence across the entire Travel & Tourism sector from every corner of the globe.
Competing in the European category of the awards, Derry has been nominated for the 'Europe's Leading Festival and Event's Destination' award.
The only Northern Irish entry, Derry will be up against other European cities including Dublin, Cannes, Barcelona, Budapest, London, Munich, Venice and the Madeira Islands.
Head of Culture at Council, Aeidin McCarter, said she was delighted to announce the nomination and encouraged everyone to get online and vote.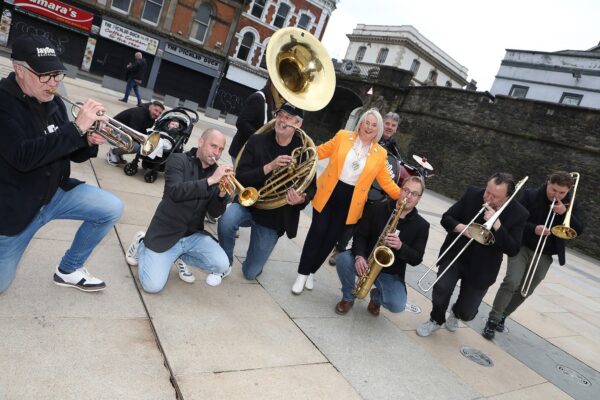 "We are thrilled to be in the running for Europe's Leading Festival and Events Destination alongside other amazing cities across the continent including Cannes and Barcelona.
"We pride ourselves on our festivals and love to deliver world-class events all year round.
"With the help of organisations across the city, we put on excellent parades, festivals, concerts, and everything in between and we really feel like we are the best destination for festivals and events in Europe.
"We have first class entertainment, accommodation to suit everyone and our food offering is top class – we really do have it all."
Odhran Dunne, Chief Executive at Visit Derry, said it was fantastic to showcase Derry on a global stage.
"As the city's destination management organisation, to be nominated in this category alone is amazing and we are delighted to be in the running against some other well-known tourism destinations.
"The work and passion that goes into the festival and events in the city and region as well as the connections and partnerships that we have created from doing so are second-to-none and deserves to be recognised.
"An extraordinary amount of work goes into putting on our events and festivals, so it is great to be able to showcase it on this global stage."
The landmark 30th anniversary Europe Gala Ceremony 2023 will be staged in Batumi, Georgia on 30th September 2023 with leading travel industry figureheads from across the continent flying in for the must-attend VIP event.
The gala ceremony will take place at Georgia's most important historical monument, the 2,000-year-old Gonio Fortress, one of the world's best-preserved examples of Roman architecture and a site steeped in myths and legends.
The awards are drawn by public vote which can be done on the World Travel Awards website.
Voting closes on 20th August 2023.
For more information and to vote, please visit: https://www.derrystrabane.com/vote
Tags: