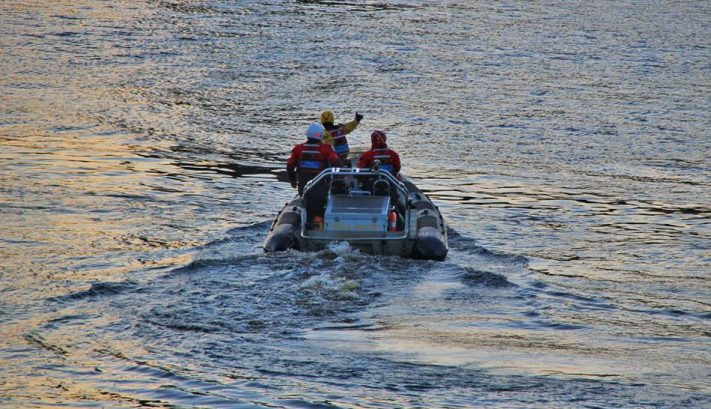 A new programme highlighting the work of the volunteer's at Foyle Search and Rescue in Derry will be aired on BBC later this month.
999 Faoi Oiliúint is a new four-part documentary series following the lives of the men and women training for service on the front line.
Starting on BBC Two NI and BBC iPlayer next Monday, May 29, at 10 pm 999 Faoi Oiliúint follows new cadets as they undergo intense and gruelling training and find out if they have what it takes to make the grade, whether it's working as a firefighter, a paramedic, volunteering for mountain rescue or the coast guard.
The series features new cadets from Foyle Search and Rescue; Lough Neagh Search and Rescue; Galway Fire Service; Mayo Mountain Rescue; Dublin Fire Service; National Ambulance Service Ireland and the Irish Coast Guard.
Foyle Search and Rescue was set up in 1993 in response to the high number of drownings in the River Foyle.
The volunteers are trained to deal with accident and suicide prevention as well as rescuing people.
Martin O'Neil has been with the charity for six months of a year-long training programme.
He said: "You aren't on your own at any point. There are a lot of people there who have a lot of experience."
On the job, the father-of-three finds quickly that time is of the essence. When a real life emergency call comes in, he and his team find no two nights are the same.
He said: "On a typical night, you don't know what to expect. Nervous, that's the word. You think of the things you learned in the classroom. Things are very different when you are on patrol."
Mr O'Neil hopes they will follow in his footsteps and help the community.
Like many volunteers, he gives a lot of his personal time and makes sacrifices by working voluntary night shifts. But he feels compelled to help ensure no one enters the water.
He said: "I knew there was a problem with suicide, but I hadn't a clue just how bad the problem was. The help isn't there to deal with everyone, so that's why we are here. We want to help in any way we can."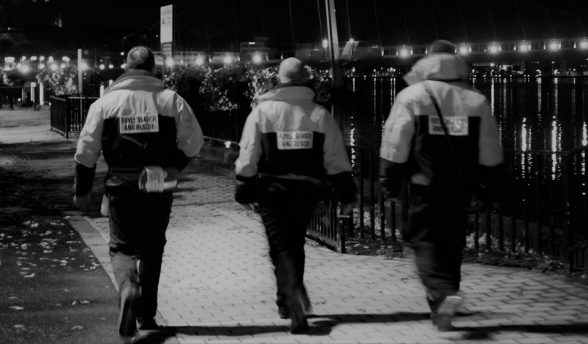 Filmed over the course of a year the new cadets display the shared traits of strength, determination, grit and, ultimately, an unwavering devotion to their work.
The peaks and troughs of training will be placed under a microscope, and viewers will see how each trainee emerges from the challenges of being pushed to their limits while moving through the ranks of examinations and training.
It has been produced by Below the Radar TV for BBC Gaeilge and RTÉ with funding from Northern Ireland Screen's Irish Language Broadcast Fund.
The full series of 999 Faoi Oiliúint will be available on BBC iPlayer from Monday, May 29.
Tags: