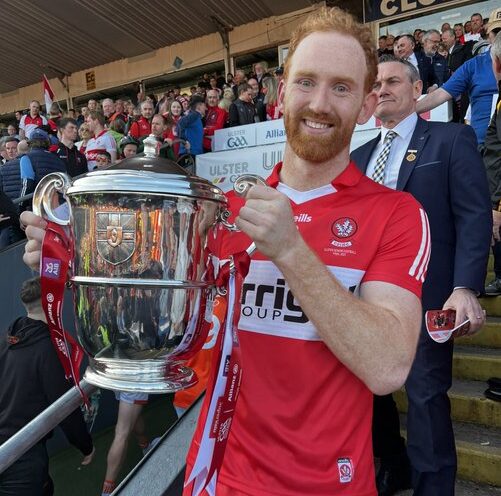 SDLP Leader Colum Eastwood has tabled a motion in Westminster congratulating the Derry Senior Men's Football team on their historic win over Armagh in Clones at the weekend.
Said the Foyle MP: "Derry have made history by securing back-to-back Ulster Senior Football titles for the first time since 1976 after beating Armagh at the weekend.
"This outstanding achievement showcases the talent, determination, and resilience of the Derry Senior Men's Football Team.
"These back-to-back successes are a testament to the hard work and dedication of the players and staff and has highlighted the positive impact that sport and Gaelic games have on our communities.
"The victory has emboldened each community within our city and county and will inspire a new generation of young footballers to follow their dreams and play for our county.
"This victory is a testament to volunteer grassroots coaching, hours of dedication and training and the fans' unwavering support.
"I am proud to put their well-deserved victory on record in Westminster."
Tags: