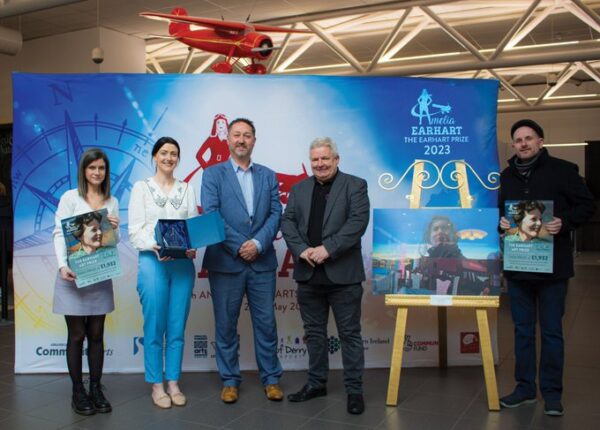 May 21, 2023 marks the 91st anniversary of Amelia Earhart's historic solo transatlantic flight and subsequent landing at Derry.
This was a journey of almost 2,000 miles in just under 15 hours and the first such flight in history by a woman and one of the most pioneering achievements of the 20th century.
To mark this momentous achievement Greater Shantallow Community Arts in partnership with City of Derry Airport is hosting the second year of "The Earhart Prize" with an amazing cash prize of £1,932 for the overall winner as part of the inaugural Earhart Art Prize for Female Painters in Ireland.
There will also be a short-list of 10 honourable mentions who will have their work exhibited along with those of the winner on the day.
The themes for the prize should consider and reflect the subject of female achievement, aspiration, aviation and flight and will be open to female painters aged 18 and over on the island of Ireland.
Entries have already opened and the closing date is Sunday, May 21, 2023.
The Earhart Art Prize Award Ceremony will take place on Tuesday, May 30.
Tags: