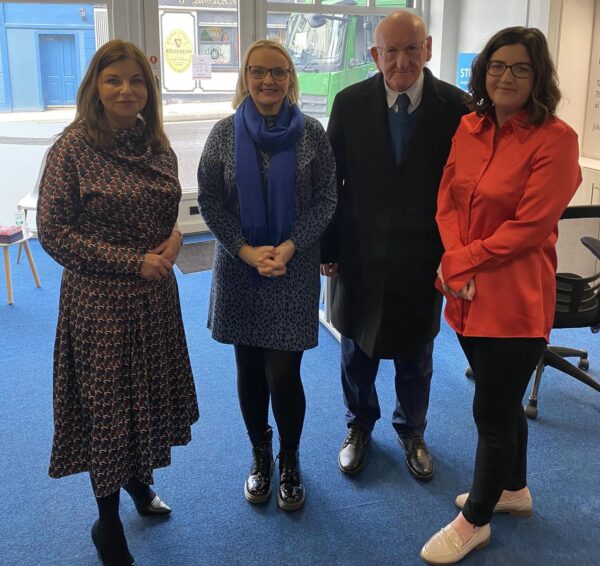 SDLP Faughan representative Hayley Canning has said that the cutting of Easilink by the Department for Infrastructure cannot be allowed to proceed.
It follows her meeting with Easilink, along with Foyle MLA Sinéad McLaughlin.
Said Ms Canning: "I was very pleased to meet with staff from Easilink regarding the funding of this vital service for people across Derry and discuss the difference that Easilink makes each and every day for people in our community.
"Easilink is more than community transport, it is also a lifeline for many people, especially in more rural areas, providing social interaction that is essential for good mental health and plugging the gaps in public transport services.
"The devastating loss of Easilink cannot be allowed to proceed and I will be adding my voice to those lobbying the Permanent Secretary against this decision."
Ms. McLaughlin added: "The loss of Easilink would be just intolerable for so many people across Derry and I was pleased to offer my solidarity to those behind this vital form of community transport.
"I am aware of the significant budgetary challenges facing the Department for Infrastructure but given the impact that the loss of this funding would have on the most vulnerable in our community, I am asking the Permanent Secretary to work with colleagues and explore all avenues to ensure Easilink continues to be funded."
Tags: