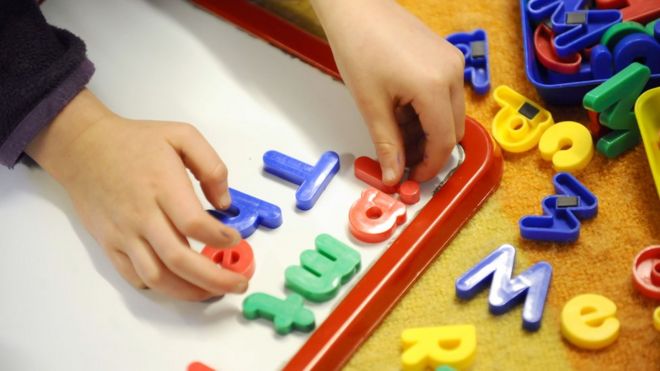 SDLP Jobs & Economy Spokesperson Sinéad McLaughlin has said that the changes proposed by the UK Chancellor on childcare only scratch the surface of the reform needed.
It follows reports that Jeremy Hunt will announce measures to help parents with the costs of childcare as part of today's Budget, including providing childcare funding up front for parents who are eligible for support through Universal Credit.
Said the Foyle MLA: "Parents across these islands are really struggling with the high costs of childcare and many of the businesses that provide these vital services are at the point of collapse.
"In this context, of course I would welcome any measures to start to address this crisis.
"However, the changes that are due to be announced by the British Chancellor on Wednesday really only scratch the surface of the kind of reform necessary to deliver an early years system that is fit for purpose.
"While the changes announced for parents on Universal Credit are welcome, it's important to remember that it is not only parents who are in receipt of benefits that are really struggling with their childcare costs and that we need to see a wider package of reforms that benefits all parents.
"Any of the changes proposed in the British Government's measures will not apply here, yet another reason why the Executive needs to get back up and running and tackle this issue head on through agreeing a Childcare Strategy.
"I have previously written to the British government on these issues, including to advocate for emergency sustainability funding for providers.
"The responses that I have received have been totally inadequate and I have been bitterly disappointed by the lack of prioritisation that childcare is given by government across the board, whether in Westminster or in Stormont.
"In fact, when the previous Minister of Education wrote to the previous Chancellor on childcare costs, she did not even receive a reply.
"These measures fall far short of the kind of change required for parents and providers in Northern Ireland.
"I will be writing to the Permanent Secretary at the Department of Finance to establish what, if any, conversations have taken place with the Treasury about the potential impact of any uplift for spending here in Northern Ireland."
Tags: