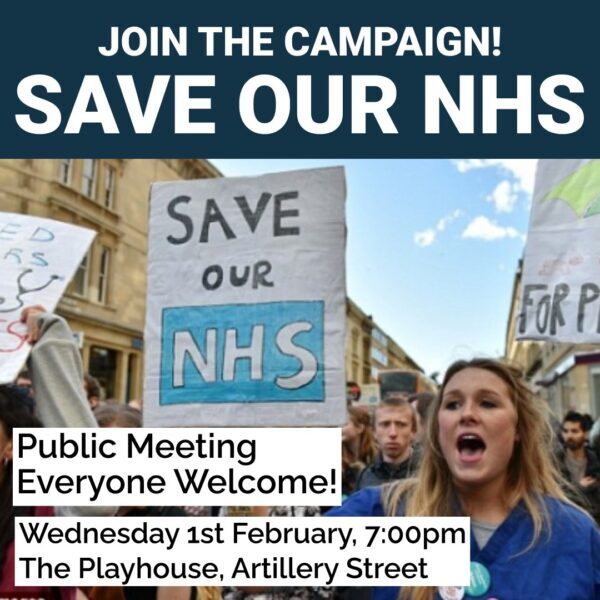 People Before Profit Councillor Maeve O'Neill said has it's now red alert for campaign Save Our NHS.
Said Cllr O'Neill: "As a health and social care worker in Altnagelvin Hospital I can see our health service is in crisis. Waiting lists are beyond scandalous. Delays are life threatening. Workers are completely overwhelmed.
"The Tories try to blame strikes, covid, migrants and older people for living longer but they cynically engineered this crisis over many years to empower healthcare profiteering.
"A high quality health service free at the point of use for everyone is repugnant to the Tories and corporate elite.
"Rather than opposing privatisation of the health service, Stormont has greenlighted it and slashed workers pay. Now it stands on the sidelines as workers and patients bear the brunt of the crisis.
"Health workers are striking for fair pay, safe staffing and to defend the NHS. They deserve and need our support.
"We all have a role to play in fighting to save the NHS by supporting strikes for fair pay and safe staffing, ending privatisation and increasing taxes on the super-rich and corporate profiteers to ensure it is properly funded into the future.
"Everyone who wants to save the health service is welcome to attend the meeting on Wednesday, February 1, at 7pm in The Playhouse."
Tags: