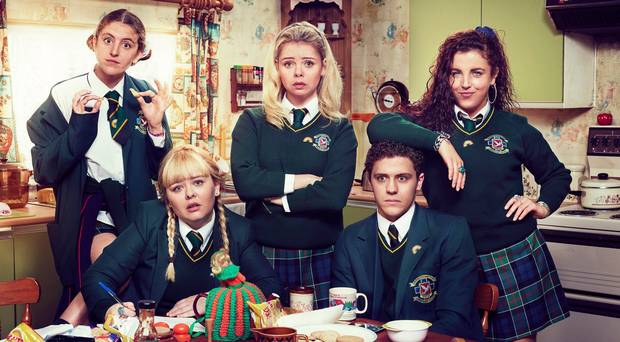 Hollywood movie director Martin Scorsese has revealed he's been watching Derry Girls.
The Oscar winning movie maker was speaking at The Economic Club of Chicago's annual black tie dinner held last month when he was asked about his viewing habits.
However, a video of the exchange has only surfaced now.
"What are you watching?" the host Jeffrey Katzenberg asked in a quick-fire question round.
"I watched, the other night, Derry Girls," the 80-year-old replied.
The revelation was met with cheers and loud applause prompting the renowned filmmaker to smile and raise his fist in the air.
https://twitter.com/i/status/1597126056351105024"Those nuns!" he added with another fist pump.
The Derry-born creator of the hit comedy, which was set against the backdrop of the Troubles in the 1990s, was overwhelmed upon hearing the news.
Lisa McGee tweeted: "Excuse me while I drop dead and actually die a death."
Meanwhile Siobhán McSweeney, who played Sister Michael, retweeted the video and wrote: "Good morning. I'm ded."
Comic Dara Ó Briain replied: "And that's it, you win.
"Shut it down, people, we have a winner."
Tags: