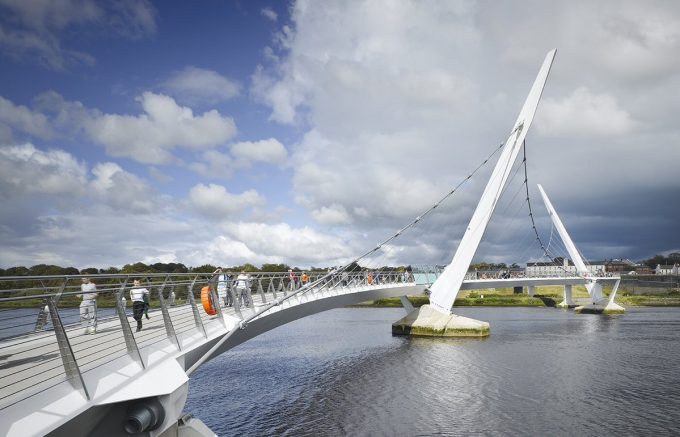 ouncillors in Derry have voted to crack down on street traders selling items that could cause offence.
Derry City and Strabane District councillors approved a new set of criteria for trading licences on Wednesday.
The new rules prohibit the sale of any items likely to "give rise to reasonable offence".
Traders who sell items linked to paramilitary organisations will also have licence applications refused under the new rules.
The motion, which was opposed by the DUP and UUP councillors, passed by 29 votes to 9.
The vote also approves the development of a joint enforcement agreement with police.
"The only thing the PSNI should be worrying about is if the thing is illegal," DUP cllr Maurice Devenney said.
"What is offensive to Maurice Devenney is not offensive to someone else sitting on the other side. I think we have to be careful."
A PSNI spokeswoman said police had "noted the development" at council and will "liaise with Derry City and Strabane District Council in relation to this matter".
Following a parade in the city in August, at which police said it seized items from a stall, council officers have been looking at the existing restrictions on street trading licences.
On Wednesday, councillors approved an internal report that recommended the new set of criteria.
Now the sale of anything "likely to give rise to reasonable offence or result in anti-social behaviour, public disorder or breaches of the peace".
To be granted a street trading licence, traders will also not be permitted to sell items "that promote, support or glorifies hate crime, or proscribed organisations".
Speaking to BBC Radio Foyle, Aontú Councillor Emmet Doyle said council had a responsibility to promote good relations.
He said he understood concerns about determining what may cause offence.
What offends some people in one area, may not offend those in another, he added.
"This is a very difficult topic but we have to show leadership on this.
"It is about common sense, about public space, and it wouldn't necessarily take a brain surgeon to work out what would offend people in public space."
Tags: