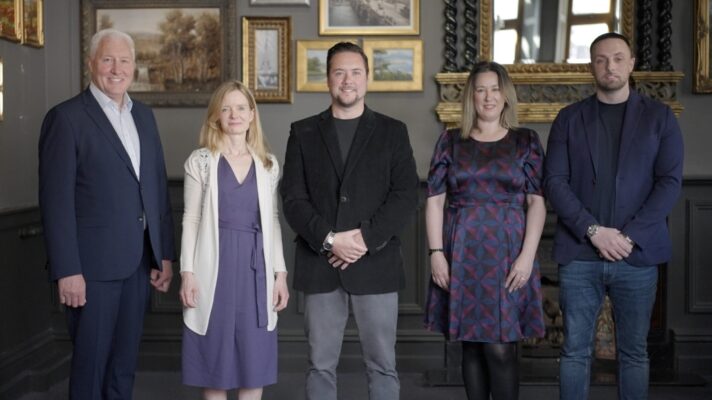 Le Foyer des Artistes, an ensemble of world-class musicians is set to place Derry on the world stage for classical music and performances with a series of concerts starting this December.
The city's famous St Columb's Hall will host some of the best talent in classical music, enriching the city's cultural offering.
Founded by Darren Hargan, originally from Derry, the creative music group's mission is to bring skills, musical excellence and energy to their field, as well as an exceptional musical experience to the heart of the North West.
The event-packed 2022-23 programme will further amplify the boost in tourism that the city has been enjoying of late and will also offer skills and opportunities to young people and promote a wide-range of cultural opportunities to locals.
Driven by the desire to create extraordinary experiences for the community, Le Foyer des Artistes is committed to providing opportunities for professional development and education, nurturing the next generation of creative people, and supporting emerging musical talent in the North West region.
Opening up concert season with 'A celebration of St Columba', some of the finest musicians and star singers will come together for a special concert on the birthdate of St Columba (7 December 2022), followed by a series of unique events across an eight-month residency.
Key Dates
7th December 2022: 'A celebration of St Columba' concert.
4th February 2023: The inaugural St Columb's Hall Concerto Award will be one of the largest classical music bursaries in Ireland offering 12 gifted instrumentalists the chance to play at St Columb's Hall and compete for a place in the Finalists' Recital on February 4th, 2023.
16th March 2023: Le Foyer des Artistes launches the Young Singers Collective bringing together talented musicians from across the North West, as well as from Europe, Asia and the Americas to play alongside Le Foyer des Artistes at a Concert Finale on March 16.
9th June 2023: The St Columb's Hall Concerto Award Winner will return to Derry City as soloist, to play a concerto with Le Foyer des Artistes at the Midsummer Concert, bringing to an end their 22/23 residency.
To find out more visit: https://lefoyerdesartistes.com/
Tags: