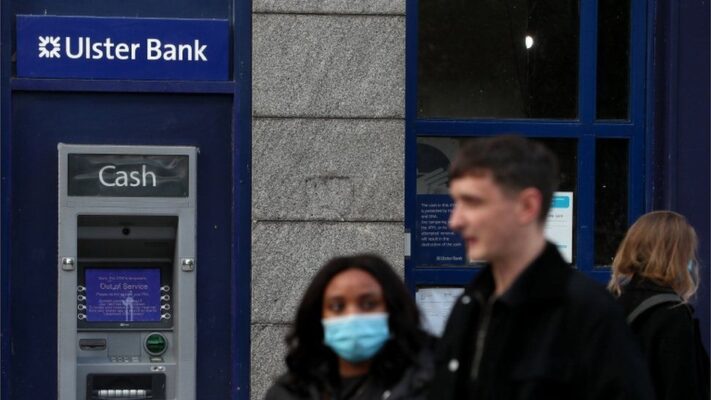 Ulster Bank has said it will close nine branches across the North of Ireland.
They are in Mahgera, Holywood, Warrenpoint, Dunmurry, Antrim, Ballymoney, Larne, Comber and Clogher.
The branches will start to close in September through to mid-October.
A spokesperson for Ulster Bank says more customers are moving to online and mobile banking.
He also said all closing branches are within one mile of a free-to-use cash machine.
It follows an announcement from Danske Bank last week that it is closing four branches in September.
That will reduce the number of Danske Bank branches in Northern Ireland to 28, after it previously closed four branches in October last year.
Ulster Bank said most of its customers are shifting to mobile and online banking, with about half of their customers banking entirely digitally.
"We understand and recognise that digital solutions aren't right for everyone or every situation, and that when we close branches we have to make sure that no-one is left behind," the bank said.
"We take our responsibility seriously to support the people who face challenges in moving online, so we are investing to provide them with support and alternatives that work for them."
In February 2021, Ulster Bank's parent company, NatWest, announced it would close down its businessess in the Republic over the next few years.
Ulster Bank was the third largest bank in the Republic but had struggled to be profitable.
AIB and Bank of Ireland have also closed a significant number of branches across the North of Ireland in recent years.
Tags: