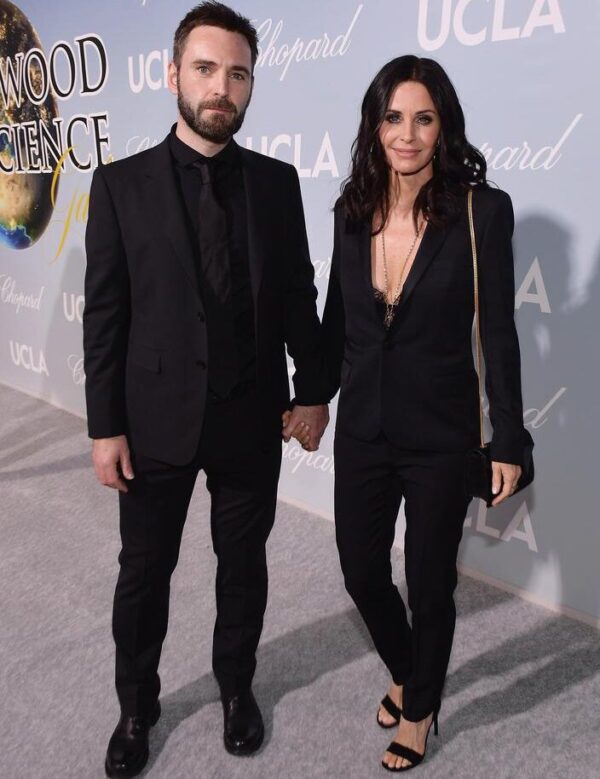 DERRY'S Johnny McDaid and Friends star Courteney Cox are set to host their wedding in the North of Ireland before this year is out.
Courteney, known for her role as Monica on the hit US sit-com, met the Snow Patrol musician back in 2013 after the pair were reportedly introduced by Ed Sheeran.
It's been tough for both recently however, with the Covid lockdown separating the couple for nine months, after the US was closed to travellers from the UK.
The pair have been engaged on and off since 2015, but it seems the big day is finally approaching and it could bring some of the pair's famous friends to these shores, including Jennifer Anniston.
According Closer Magazine, it is thought the private ceremony between the couple will take place in the singer's hometown of Derry.
It is believed Courteney Cox has asked daughter Coco, from her first marriage to actor David Arquette, alongside fellow Friends star Anniston, to be joint maids of honour.
"Courteney and Johnny's stint apart was a huge wake-up call and they agreed to marry as soon as the Covid restrictions eased so they could celebrate with all their loved ones," a source is quoted as telling the magazine.
"They're planning an intimate winter wedding in Johnny's hometown of Derry in December at a local church, followed by a big party at a romantic castle nearby set in 1,000 acres of private land.
"Courteney asked Jen and her daughter Coco, 17, to be joint maid of honour, and she can't wait to finally become Mrs McDaid and make things official."
The couple recently celebrated their eighth anniversary in September, with Courteney posting a romantic snap of both together, captioning it: "8 years later…I asked him to come up with a caption and he fell asleep. Still got it.
"Happy Anniversary xoxo".
Tags: