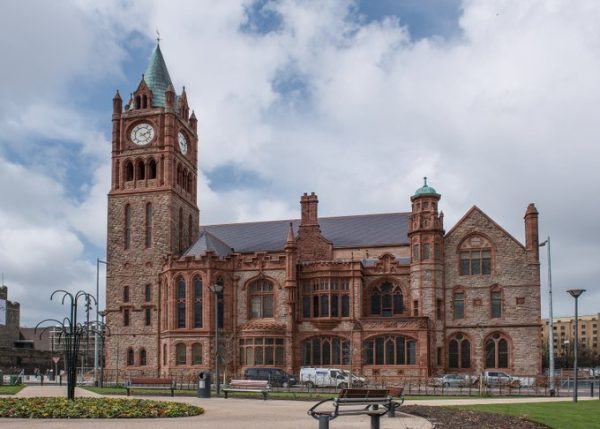 MAYOR of Derry City and Strabane District Council, Alderman Graham Warke, has asked the public to considered registering as an Organ Donor during Organ Donation Week from September 20-26.
The initiative is organised by the Western Health and Social Services Trust and is an opportunity to make people aware of the key role organ donation can make in saving lives.
Mayor Warke has agreed to light Council buildings pink to mark the week which he said was an opportune time to have the difficult conversation with family and friends about organ donation.
"Organ and tissue donation can be a delicate subject to breach but it is something I would strongly encourage people to consider," he said.
"I would like to acknowledge the crucial work being done by the Trust to promote organ donation and the progress they have made in increasing the number of donors.
"Your organs could provide lifesaving support to those in need of a transplant but you need yo add your name to the NHS Organ Donor Register to make sure that can happen.
"I hope the lighting of the Guildhall Clock, Council Offices on Strand Road and the Alley Theatre will help highlight the need to register in the public's consciousness."
At any given point there could be up to 600 people waiting for a liver transplant in the UK where three people die every day waiting on an organ transplant list.
If you are interested in registering as a potential donor you can do so in a number of ways – Register online at www.organdonation.nhs.uk or www.organdonationni.info
You can also register when applying for or renewing a driving licence or when registering with a G.P Practice.
By telephone you can call the 24 hour NHS Donor Line on 0300 123 23 23.
There is also the option to download a form from www.organdonation.nhs.uk, print it and return it by Freepost.
Tags: