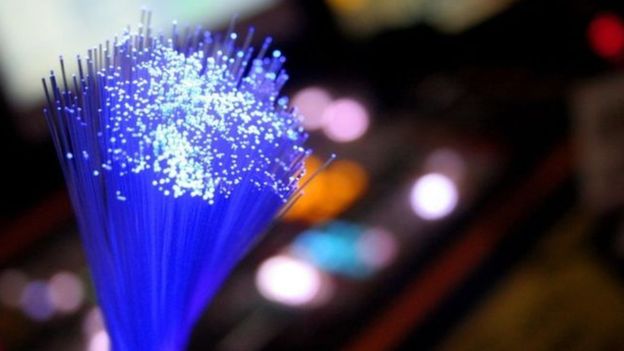 A funding boost for rural broadband in the North of Ireland is set to benefit a further 8,500 premises.
Project Stratum aims to connect 76,000 homes and businesses by 2024 with the first 19,000 this year.
The scheme will get an extra £25m from the government's Project Gigabit for areas like Derry, Tyrone, mid-Ulster, Fermanagh and south Antrim.
Project Gigabit is the government's plan to get ultra-fast broadband to the remotest of homes in the UK.
The contract is being delivered by Fibrus, who connected the first customers in the Coalisland area of Tyrone in March this year.
Conal Henry, from Fibrus, said: "The money allows Fibrus to extend the Stratum network even deeper into rural Northern Ireland across all six counties and provide full fibre gigabyte connectivity to thousands of homes and businesses across all six counties."
Mr Henry said Fibrus had passed 5,500 homes with the Stratum network already and remained ahead of schedule in the overall project.
He said Fibrus was building more than eight miles (14km) of new network every day.
The initial cost of the scheme was £165m with £150m coming from the 2017 confidence-and-supply agreement between the DUP and the Conservative Party.
The remaining £15m is being provided by Stormont's Department of Agriculture, Environment and Rural Affairs (Daera).
Promising that as many homes and businesses as possible would have access to "broadband fit for the future", UK Digital Secretary Oliver Dowden said the project was the "biggest broadband upgrade Northern Ireland had ever seen".
Tags: