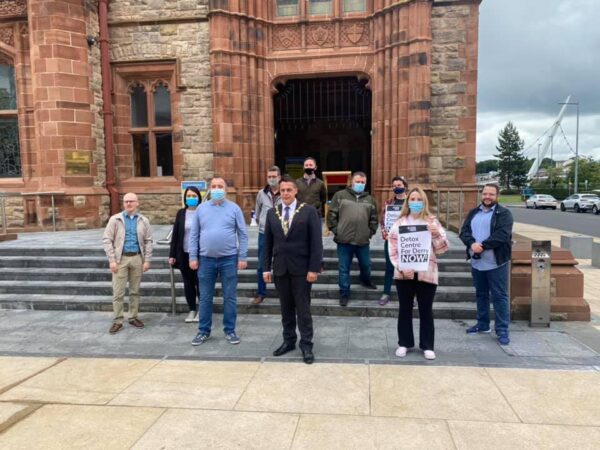 THERE were demands today for a detox centre in Derry for those struggling with addiction issues.
The rally took place at Guildhall Square at 2pm.
Among the speakers will be local teenager Tamzin White who has been spearheading the campaign since the death of her mother mother Louise earlier this year.
Tamzin's mother and other members of her family suffered from addiction.
She told the rally: "Firstly, I would like to thank everyone for their continued support because it really means the world to me."
Tamzin added that the campaign had started over seven months ago and in that period she has had meetings with the Health Minister Robin Swann and the Western Trust.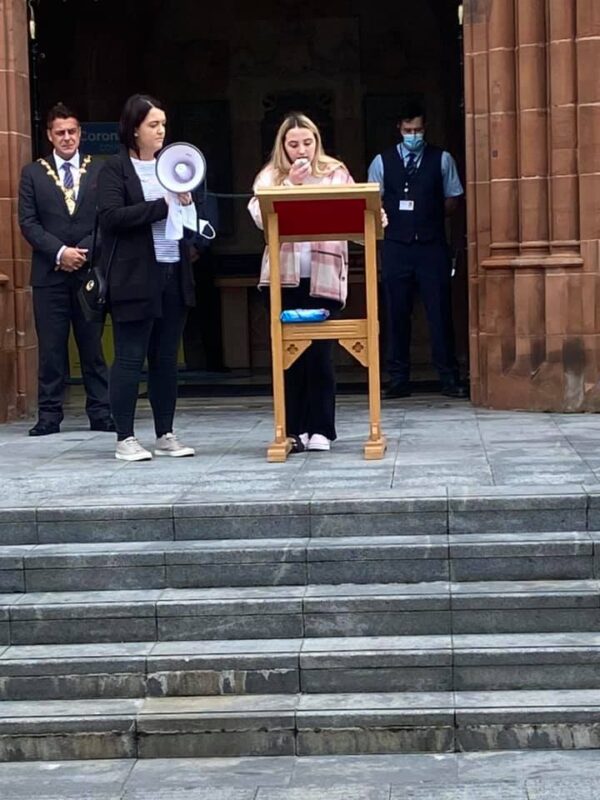 She said the campaign had received coverage in the media and had been raised in the Stormont Assembly.
"I know there is still more to come."
She said her mum had been a "chronic alcoholic" since 2014 and died in January this year at the age of 40 "with her whole life ahead of her".
"My story mirrors so many other families stories in Derry. We need appropriate measures and facilities are help these families struggling today."
Mayor of Derry City and Strabane District Council, Alderman Graham Warke said he supported Tamzin's campaign.
He said that people had to go elsewhere for addiction but when they returned home to Derry they "relapsed".
"Addiction has touched the lives of everyone in this council area in some shape or form and we can't wait any longer.
"We need a detox centre. As your Mayor I will do everything I can," he added.
Tags: