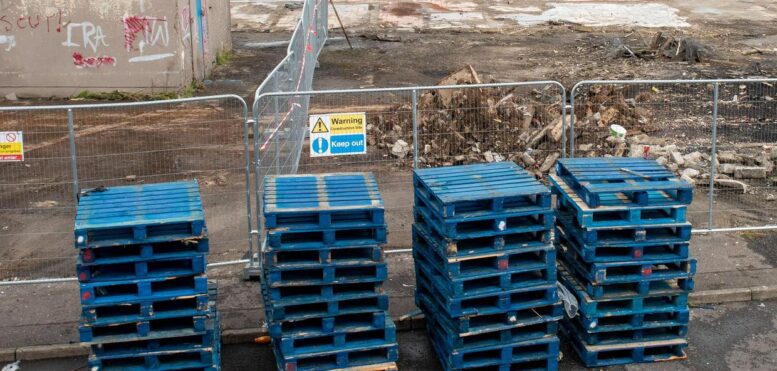 THE construction of a controversial bonfire in Derry's Bogside got underway last night.
It will be lit on Sunday night, August 15, which marks the feast day of the Assumption of the Blessed Virgin Mary.
The bonfire is being built on land earmarked for a major regeneration project which will be funded by the Executive Office.
Demolition and site clearance works are almost complete at Meenan Square in the Bogside ahead of long-awaited redevelopment.
It's understood that private discussions took place during which officials were warned that a bonfire would be built in the middle of the road on Sunday if it was not permitted at Meenan Square.
Community workers and local representatives want to avoid a repeat of 2016 when a 20-foot bonfire was built in front of 'the flyover' on Lecky Road.
UUP councillor Darren Guy, a member of the council's bonfire working group, said the structure is now likely to be built at Meenan Square.
He is "hopeful" that the weekend will pass off without incident.
Meenan Square remains secured with a fence that was erected earlier this year.
However, the Executive Office said Meenan Square is still under private ownership and the site will not transfer to Apex until "early September".
As part of the Executive Office's Urban Villages Initiative, the area will be redeveloped for new social housing, retail units, community and youth facilities and licensed premises.
The derelict site has been plagued by anti-social activity over recent years.
A bonfire on which the names of murdered police and prison officers appeared has been at the centre of controversy.
Former Derry Mayor and SDLP ouncillor Brian Tierney, a member of Derry City & Strabane District Council's bonfire working group since its formation in 2017, was positive ahead of this weekend.
He said: "All the partners involved are working to mitigate against the wider impacts that bonfires can have on communities. Some amazing work has gone on by youth and community workers in partnership with elected members."
On the location of the Bogside bonfire, he said: "We're trying to focus on the fire itself regardless of where it's going to be built.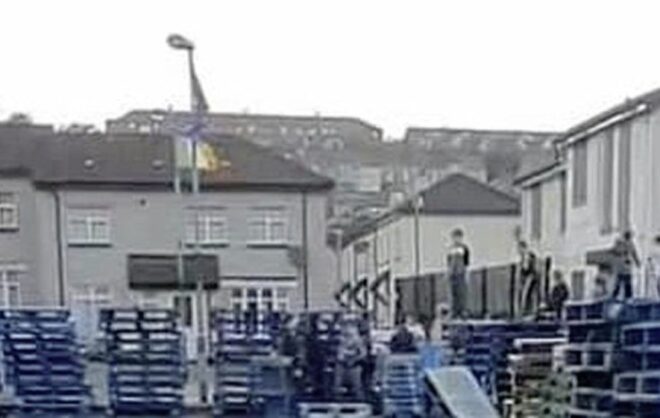 "Youth workers will be on the ground, statutory partners will be mobilised if needs be, for us the location of the fire is irrespective, there is going to be one around Meenan Square. Where it is going to be is not up to me, I would prefer if there was none.
"We've entered into a process to reduce the impact of bonfires but the reality is some people within communities see bonfires as an expression of their culture and tradition.
"It's not necessarily something I would pair with cultural expression but that's how some people see it."
Derry City & Strabane Council has said it will be monitoring bonfire sites that are deemed a risk to public safety.
Tags: