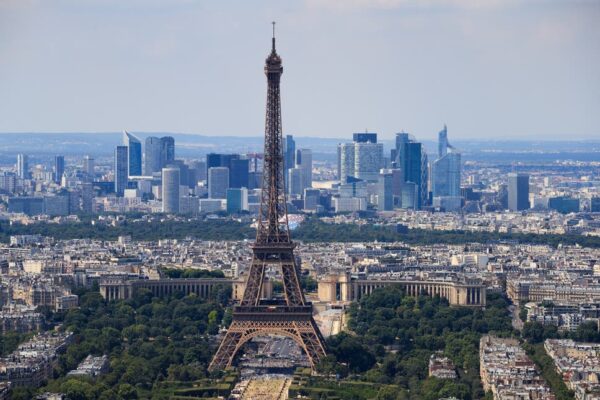 FULLY vaccinated passengers returning the North of Ireland, England and Scotland from France will no longer need to quarantine after Sunday.
Under widespread changes to the traffic light system for travel, France is being moved from amber-plus to amber.
It was added to the list last month amid concerns about the Covid Beta variant, which scientists believe may be more resistant to vaccines.
Despite prior speculation, Spain will remain on the amber list, enabling travellers who are fully vaccinated to continue to enjoy a quarantine-free return.
However, the Department for Transport in London has now said that "arrivals from Spain and all its islands are advised to use a PCR test as their pre-departure test wherever possible" instead of the cheaper lateral flow tests.
The Welsh government doesn't agree with the changes and still advises only essential travel abroad "because of the continuing risk of infection".
India, Bahrain, Qatar and the United Arab Emirates are being moved from the red list to the amber list as part of the changes, which come into effect from 4 am on Sunday, August 8.
And Germany, Austria and Norway are among seven nations being added to the green list.
The total number of countries or territories on the green list – from which all travellers can return without having to quarantine – will rise from 29 to 36.
But other countries have their own rules about allowing visitors – so being on the UK's green list does not guarantee travellers can visit there.
There are no changes to the rules requiring travellers to take tests before and after their return.
British Transport Secretary Grant Shapps said: "We are committed to opening up international travel safely, taking advantage of the gains we've made through our successful vaccination programme, helping connect families, friends and businesses around the world."
Asked about the advice on PCR tests for arrivals from Spain, he said ministers were "not asking people to do anything different from what's been happening in Spain".
He insisted the government was "not changing the rules", as in Spain's case, "virtually everyone is taking a PCR" to meet the government's performance standards for the pre-departure test – adding that PCR tests helped scientists monitor variants.
He said that between 5,000 and 6,000 British holidaymakers are in Mexico currently and would be "making arrangements to come home".
They need to return by the 4 am deadline on Sunday or pay for hotel quarantine.
Mexico is one of four countries now considered to be among the highest risk destinations.
At-a-glance – The latest changes:
Moving from amber to green: Austria, Germany, Slovenia, Slovakia, Latvia, Romania and Norway
Moving from red to amber: India, Bahrain, Qatar and the UAE
Moving from amber to red: Georgia, Mexico, La Reunion and Mayotte
Moving from amber-plus to amber: France
If you have been in a red list country in the last 10 days, you can only enter the UK if you are a UK or Irish national or UK resident, and you then have to stay at a quarantine hotel.
The British government has announced the cost of staying at one of those hotels is increasing, with the price for single adult travellers rising from £1,750 to £2,285 from 12 August, with a second adult paying £1,430.
This better reflects the costs involved, the government has said. That includes transport to the hotel, security, provision of welfare services and the two PCR tests which must be taken on day two and day eight of the stay.
Children aged 5-12 will still cost £325; it is free for children aged under five.
Tags: