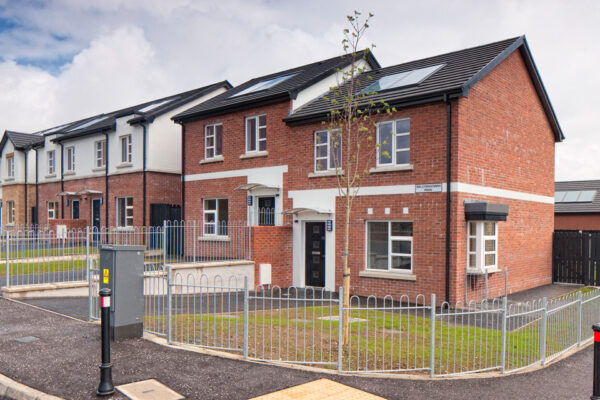 SDLP Housing Spokesperson Mark H Durkan MLA has written to the Communities Minister Deirdre Hargey urging her to take urgent action on potential oversights relating to notice to quit periods.
Under legislation introduced during the Covid pandemic to protect private tenants, the notice period landlords had to provide before asking tenants to leave their rented property was extended from 4 weeks to 12 weeks.
The legislation is due to expire in September and to date an alternative provision has not been offered by Minister Hargey.
Said the Foyle MLA: "The notice to quit enhancement introduced in response to the Covid pandemic were welcome but as the economic impact of the Covid crisis deepens, it is vital these protections are extended to strengthen security of tenure private renters.
"Over the past several months, MLA constituency offices have witnessed a worrying trend in increasing numbers of private tenants receiving notices to quit.
"In some instances landlords, many of whom have also found themselves in a precarious financial situation over the past 16 months, have taken advantage of the booming housing market and decided to sell-up.
"I'm cognisant that these circumstances do not apply to all NTQ cases however it's clear that such practices are placing strain on an already crumbling housing system.
"Importantly, many of these private renters have been forced into the sector in the first place due to a lack of social housing stock.
"And is testament to the need for an urgent Housing Supply Strategy for the North.
"The incoming Private Tenancies Bill will extend the NTQ period from 4 to 8 weeks for tenancies which are more than 12 months old.
"However, I've called on Minister Hargey to carry forward the temporary coronavirus measures and extend to 12 weeks.
"Given that this provision will end in September, it's crucial that an interim arrangement is in place.
"Additionally, having spoken with experts within the Housing Sector, there are concerns that the 12-month tenancy stipulation could inadvertently create a practice whereby some landlords only grant short term tenancies, exploiting a potential loophole within the legislation to avoid the enhanced NTQ periods.
"I appreciate landlords who would employ such tactics would be in the minority, nevertheless it is important to flag possible abuses of the system."
Mr Durkan added: "Then there is the bigger issue of Local Housing Allowance rates for private tenants falling short of their actual rental costs.
"Given that rents have increased coupled with the freezing of LHA rates in April, the Department for Communities have created a perfect storm whereby inadequate welfare support is forcing families from their homes due to affordability issues.
"It is imperative that individuals and families who rent privately are safeguarded through legislation so we can ensure more affordable, safe and secure tenancies."
Tags: