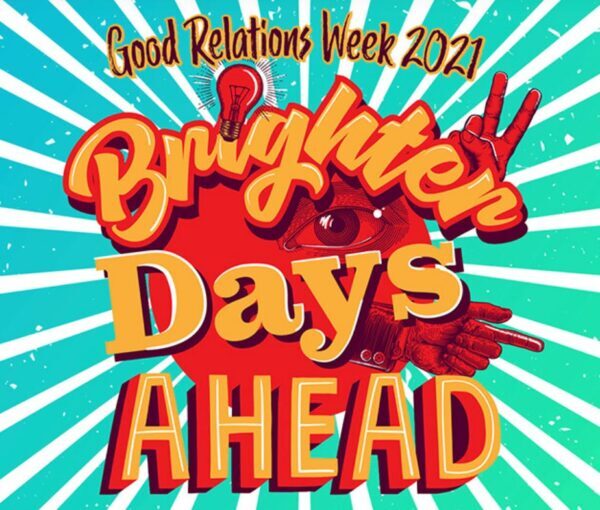 DERRY City and Strabane District Council is inviting applications for funding from groups and organisations to be part of Good Relations Week.
Good Relations Week 2021 will run from Monday 20th to Sunday 26th September, and it will re-introduce a programme of face-to-face events within COVID-19 guidelines, alongside an expanded virtual offering in the largest showcase of cross community and multi-cultural arts, history, music and culture.
The theme for this year's showcase is 'Brighter Days Ahead' as it celebrates the efforts of young people in their everyday lives to break down barriers and unite communities.
It will explore many of the challenges today's youth are facing, including sectarianism and racism, cultural diversity, isolation, mental health, education, employment and the environment, and acting as a catalyst for change.
This year's blended programme of face-to-face and virtual events will include workshops, lectures, discussion panels, podcasts, storytelling and personal testimonies, exhibitions, music and theatre performances, archive video, new short films and lots more.
Funding is now opened for applications for up to £500 per group/organisation.
Application forms are available from derrystrabane.com/goodrelationsweek and completed forms should be emailed to pauline.oneill@derrystrabane.com by 12 noon on Monday 2nd August.
Council is also seeking to expand its pool of freelance artists and facilitators to support the delivery of a range of programmes across Good Relations, Arts and Culture and Events.
Council is looking for artists and facilitators to design, develop and deliver inspiring, engaging, challenging and exciting workshops, activities and programmes with and for a range of people.
They are keen to attract people with a diverse range of art forms/backgrounds and who are interested in and have experience of working with a range of individuals and groups, with the invite open individuals, partnerships or organisations to register.
To complete an expression of interest, visit https://www.surveymonkey.co.uk/r/7JHBVT5 or request a hard copy by emailing pauline.oneill@derrystrabane.com.
The closing date for applications is Friday, August 6 AT 12 pm.
Tags: