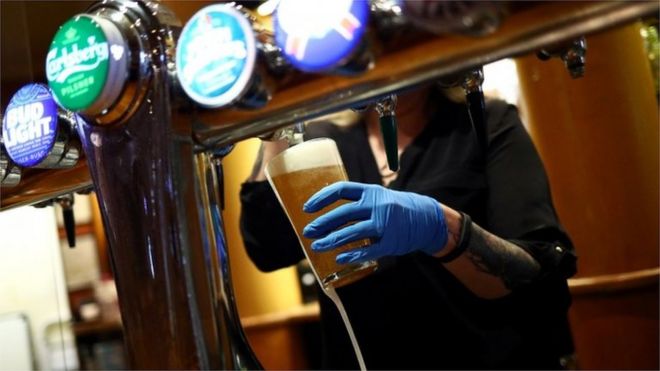 Long-awaited plans to extend opening times for pubs and nightclubs in the North of Ireland will pass their final hurdle at Stormont later today, Tuesday, June 29.
The changes will allow pubs and clubs to serve alcohol for an extra hour until 2 am, almost every weekend.
Easter drinking restrictions are also set to be removed, with the legislation to pass its last stage in the assembly on Tuesday.
Most of the changes will take effect from October 1, 2021.
The October 1 date will allow the hospitality industry to avail of extended opening times ahead of the Christmas period.
Other measures will come into force from April 6, 2022 in time for next Easter.
It marks a significant liberalisation of the North's laws on alcohol that has been in the making for nine years.
A previous bill to change the North of Ireland's licensing laws began its legislative passage in 2016, but the assembly collapsed in January 2017 amid a bitter row between the DUP and Sinn Féin, who share power together at Stormont.
Under a proposal backed by MLAs earlier this month, cinemas will also be permitted for the first time in the North of Ireland to apply for a licence to sell alcohol to customers.
Other changes in the bill include the extension in "drinking-up time" from half an hour to an hour, meaning venues can operate until 3 am at weekends.
The law will also be tightened in some areas – supermarkets will face restrictions on where they can place in-store advertising for alcohol.
The current voluntary code of practice for drinks promotions will be replaced with legal requirements.
The changes will also enable local drinks producers to sell their products directly to the public in limited circumstances, make changes to the law affecting registered private clubs and allow changes to permitted hours at major events.
Communities Minister Deirdre Hargey previously said she was supportive of the changes but recognised the need to be "mindful" of the effects of alcohol.
Tags: