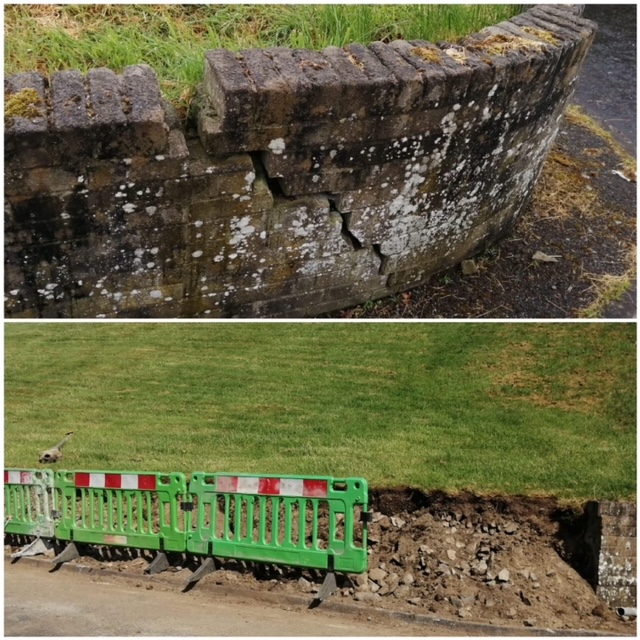 THE SDLP's Mark H Durkan has welcomed action on a number of concerns raised following a meeting with residents of St Columb's Wells.
Said the Foyle MLA: "Recently, I met with a number of residents regarding a myriad of concerns within the St Columb's Wells area.
"I am pleased that the Housing Executive have agreed to repair the wall at the end of the estate which had a deep crack running down the middle; it was extremely loose and on the brink of collapse.
"I reported this health and safety risk to NIHE who have since made this section of wall safe and intend to rebuild it in the coming weeks.
"I've also raised concerns with accessibility for some homes in the area and have requested the installation of a ramp to accommodate wheelchair users.
"Currently, people have to traverse 50m or so from the properties, down the pathway and back around in order to access the pedestrian crossing.
"DfI Roads have visited the site and are presently assessing the banking area for a ramp.
"Lastly, residents have also been plagued with anti-social behaviour and groups gathering at the weekends behind the estate.
"I have raised serious concerns with the PSNI regarding events that have transpired over the past few months and have asked that they step up patrols in the area.
"I will keep residents informed on the progress of these issues going forward."
Tags: