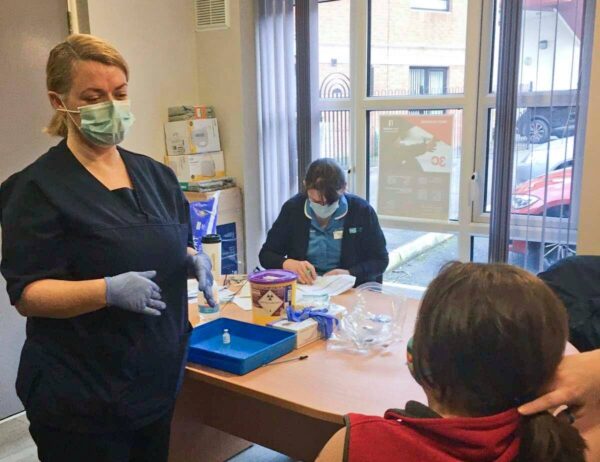 THE gap between the first and second doses of the Covid-19 vaccine is to be cut in Northern Ireland, BBC News NI is reporting.
Currently, there is a gap of about 12 weeks between the two doses.
The move is intended to offer better protection against the Delta – or Indian – variant, as it is understood the first dose is just 30% effective against it.
This increases to about 80% following a second dose.
The BBC says that authorities now plan to leave six weeks between the first and second dose of the Pfizer jab.
How this will be rolled out will depend on vaccine availability.
Similar action is underway in parts of England.
While not yet officially confirmed, it is thought there are approximately 80 cases of the Delta variant in the North of Ireland.
While the number is small, it is the rate of increase that is worrying authorities.
The number of cases has doubled since the weekend.
Last Friday, 26 Delta cases were confirmed by health officials, with surge testing taking place in Kilkeel.
Action was taken in the town after the cluster was detected and more than 1,000 people have volunteered to be tested as part of the precautionary measures.
A new study indicates that both the Pfizer and AstraZeneca coronavirus vaccines are highly effective against the Delta variant.
In January, the UK's chief medical officers defended the three-month gap between Covid vaccinations after criticism from a doctors' union about resheduled appointments.
They said the Joint Committee on Vaccination and Immunisation (JCVI) was "confident" 12 weeks was a reasonable interval between doses "to achieve good longer-term protection".
A programme to actively chase up all those over 50 who have not received the vaccine is also being planned by health authorities.
While those numbers are not huge, transmission of the delta variant is causing a great deal of concern across the UK.
Viruses mutate all the time.
Most variants are insignificant, but some can make a virus more contagious.
UK scientists say the Delta variant – known as B.1.617.2 – is spreading more quickly than the Kent or Alpha variant, which was behind a surge in cases over the winter.
Scientists viruses mutate downwards in a bid to survive. They are less potent but spread more quickly than the original strain.
Tags: