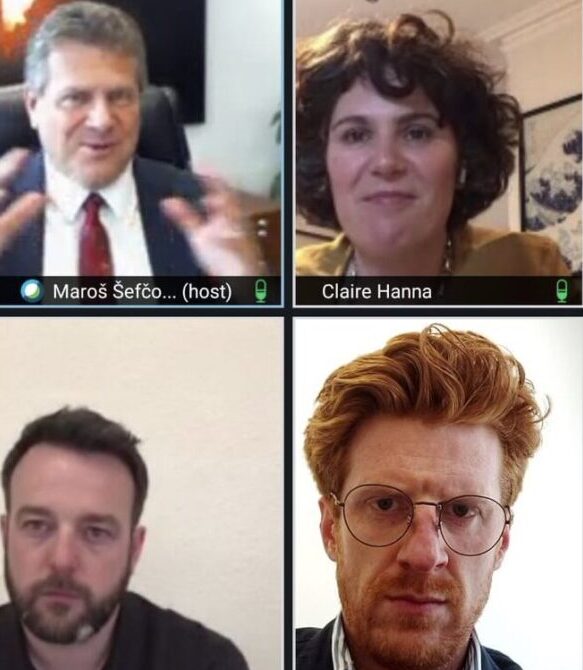 SDLP Leader Colum Eastwood MP, South Belfast MP Claire Hanna and South Belfast MLA Matthew O'Toole met with Vice-President of the European Commission Maroš Šefčovič today to discuss the challenges and opportunities of the Northern Ireland Protocol, including the potential for a Swiss-style veterinary agreement.
Speaking after the meeting, the Foyle MP said: "During our discussions with Vice-President Šefčovič today, we discussed the potential of a Swiss-style SPS agreement with the EU that would reduce checks carried out under the protocol by up to 85%.
"It is encouraging to hear that the European Commission has put these solutions on the table for the people of Northern Ireland and recognises the need to resolve the challenges we face.
"Yesterday during our meeting with Lord Frost, there was no substantial justification presented for the British Government's blind refusal to consider such an agreement.
You cannot on one hand decry the impact of the protocol while on the other rejecting common sense solutions to the challenges.
"We also outlined the clear need to start talking about the opportunities the protocol presents to local businesses and those seeking a footprint in the UK and European markets.
"We have a unique selling point which should be used to our advantage to attract new business and new jobs to the North.
"The arrangements we have are not perfect but the SDLP has consistently presented solutions to the challenges we face.
"We will continue working constructively with others to maximise the opportunities for our local economy and mitigate the risks of the protocol."
Tags: