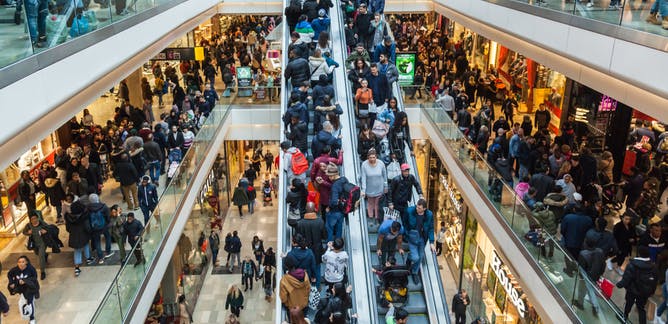 DERRY City and Strabane District Council will have 'Covid marshalls' out on the streets on Friday, April 30 as all non-essential shops and outdoor hospitality reopen to the public.
Derry and Strabane is one of seven out 11 councils in the North of Ireland which is deploying marshalls as the public hit the shops again after four months in lockdown.
The marshalls do not have specific enforcement powers, but will advise the public and businesses on social distancing rules in a bid to keep people safe.
Retail NI has described the plan as patchy and said it was "extremely concerned" about the situation.
The concept of "Covid marshals" was introduced last year, when the Stormont executive said it wanted to ensure compliance in towns and city centres while people were shopping.
But it was left to individual councils to oversee any such scheme in practice.
The Department for Communities provided £10m in funding in November 2020 to allow councils to appoint Covid ambassadors.
Derry City and Strabane District Council has 20 council officers involved in marshalling activity.
But Glyn Roberts, the chief executive of Retail NI, said the Stormont Executive needs to produce a regional framework "outlining the role and responsibilities of the Covid marshals".
"We're talking to businesses in numerous town centres who are worried about multiple queues outside stores where you've a narrow high street and the queues start to merge into each other, so I think there's a real role there for the marshals," he said.
He said when non-essential retail briefly reopened prior to the December 2020 lockdown, the initial rollout of Covid ambassadors varied "hugely" across the 11 councils areas without adequate co-ordination from Stormont.
"There's so much work to do and we've been saying this for months now, this is a problem that could be easily solved and we do have concerns ahead of Friday," he added.
Derry City and Strabane District Council said it had some staff engaged in Covid marshalling activity each day to explain the current restrictions and public health measures.
Tags: