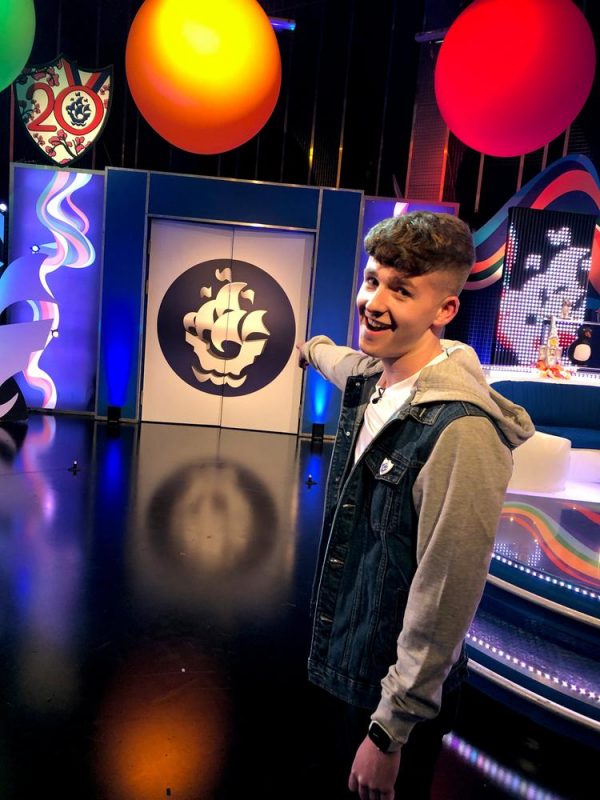 DERRY YouTube sensation Adam B has revealed how bullying at school almost forced him to quit the career which has made him a fortune at 21.
The vlogger, who last year bought his parents their dream home and now employs them, has revealed the agony of his own school days after helping boost another boy in his home town who is going through bullying.
Adam B, aka Adam Beales, reached out to 14-year-old Stewart O'Doherty after reading a tweet from Stewart's Sister Molly about his ordeal.
Adam, who has more than three million subscribers to his channel and landed a prime presenter's post with Blue Peter this year, surprised the teenage with £5,000 worth of birthday gifts this week to help him in his YouTube career.
It was a moment caught on video which the YouTube star now plans to use as part of an anti-bullying campaign.
Talking about his own and Stewart's experience of bullying he said: "Stewart should be proud of himself for doing something different and escaping that 'small town' mentality of being ridiculed for doing something different.
"It angers me so much that bullying is still happening. I started doing YouTube in 2012 periodically until 2015 when I devoted a lot of my time to it.
"Being in an all-boy school, back when there were no big Northern Irish YouTubers to look up to – it was very difficult to stay on that path.
"It was difficult to keep believing when everyone else was slagging you off, making fun, calling you names as you walked past them in school corridors. It was horrible and I wish it on no one.
"Stewart's case hit a nerve. I know exactly what he is going through. Being from the same town, same school and even having the same passion, I can fully relate to Stewart's situation.
"I was very close to giving up so many times when I was at school. Being told by both pupils and even teachers to stop YouTube – it was a very stressful environment."
Teenager Stewart was stunned when Adam showed up to his Derry home with a laptop, cameras, microphones, speakers, GoPros and numerous other gadgets to help him on his YouTube journey.
And he says it has made him even more determined to keep making content for his own YouTube channel.
"There are no words for me to say what I want to Adam. He'll never know what he's done for me, " he said.
"I'd like to thank the people who bullied me because, without them, I would never have been able to meet my idol, Adam B.
"I'd also like to tell them that bullying someone for doing what they love to do doesn't make you a better person."
Tags: