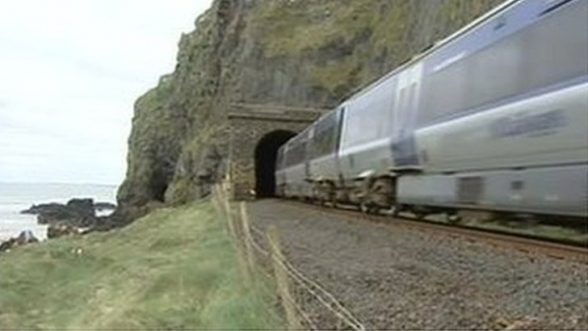 Infrastructure Minister Nichola Mallon has confirmed her commitment to deliver a rail network in the North West.
She was responding the SDLP's Mark H Durkan during Question Time on Tuesday.
The Minister said a feasibility study by Translink into the phase three of the Derry/Coleraine rail line has now been brought forward by six months to early 2022.
The Foyle MLA said: "After this project was halted by the previous Infrastructure Minister, followed by three years of stalemate, I am pleased my colleague, Minister Mallon has ensured phase 3 rail commitments for Derry are back on track.
"The Infrastructure Minister confirmed her commitment to delivery for me yesterday in response to my assembly question on the matter.
"She assured me Derry is also now included in the all-Ireland high-speed rail line.
"In partnership with the Republic's Minister for Transport, Eamon Ryan T.D. Minister Mallon had recently announced the progress of a feasibility study.
"I am pleased that she has since stated the timeline for this project has now been reduced by six months.
"It's clear Minister Mallon will do all in her power to ensure Derry isn't left behind. We have waited too long for delivery in the North West.
"These commitments on cross-border rail will no doubt, put the North West firmly on the map, marking one step of many to address regional imbalance, improve connectivity as well as providing a myriad of environmental and economic benefits.
"I look forward to the progression of this transformative project."
Tags: