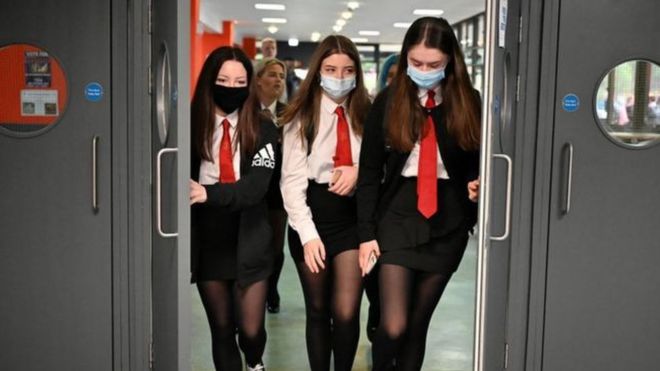 THERE has been nearly 1,500 positive cases of Coronavirus have been recorded in schools in the North of Ireland schools since their August reopening.
The Education Minister Peter Weir revealed the figure on the same day that schools began a two-week closure, aimed at curbing the spread of Covid-19.
Mr Weir said the figure of 1,491 cases was "the overall school population" – taking in teachers, staff and students.
It is a cumulative figure from 24 August to 13 October, he added.
But there is no breakdown of the figures for all areas of the North of Ireland.
A number of schools in the Derry and Strabane council area have seen positive cases in recent weeks.
Last week, Thornhill College shut its doors to pupils and staff for a week to carry out a deep clean of the school after it saw a rise in the number of cases of Coronavirus.
The minister said there are about 333,000 students at schools in Northern Ireland and about 19,000 staff.
He said the number of positive tests worked out at around 0.4% of the school population, which also means about one in every 250 pupils and staff members.
The education minister said schools had mostly had cases of single individuals testing positive.
"I hope the Public Health Agency will be in a position fairly soon to give a more detailed figure," he told the Assembly members today, Monday, October 19.
Tags: