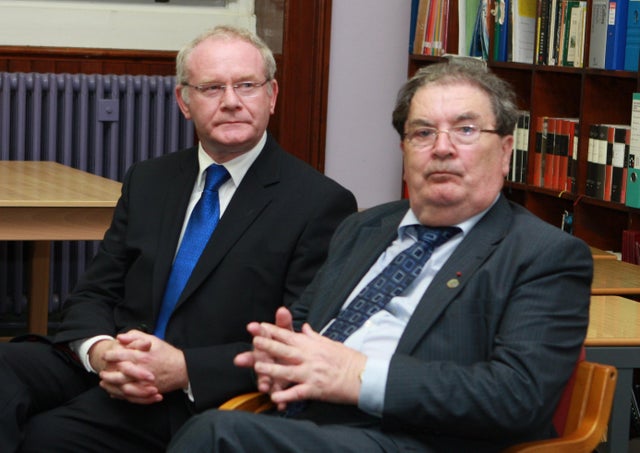 SDLP Derry and Strabane City Councillor Martin Reilly has said that a motion before the council seeking to prescribe a memorial for John Hume is premature.
Cllr Reilly said that the SDLP group will vote against the Sinn Féin proposal.
Sinn Fein councillor Sandra Duffy has proposed a joint memorial to John Hume and former deputy first minister Martin McGuinness who she described as 'political giants' of Derry city and beyond.
"John Hume was the architect of peace on this island," said Cllr Martin Reilly who is leader of the SDLP on Derry City and Strabane District Coucnil.
"His genius ended the Anglo-Irish conflict and gave a new generation the opportunity to live and pursue their ambitions free from the threat of violence.
"His legacy is immense and deserves a proper memorial to give the people of Derry and Ireland the chance to remember him.
"Six weeks after John's death, however, is premature for a prescriptive approach to a memorial.
"And it's fair to ask if any consultation has taken place with the Hume family before this motion was tabled.
"The SDLP is committed to remembering Ireland's greatest peacemaker in an appropriate way that matches the scale of his legacy.
"But we will be voting against a motion which has not demonstrated the sensitivity that these discussions require."
The Sinn Fein motion reads: "That Derry City & Strabane District Council explore all options, both internally and with outside agencies, including Executive Departments as to how the City can recognise and acknowledge, two international political giants and sons of Derry City, Martin Mc Guinness and John Hume, for their political, social and economic contribution to this City and to the Island of Ireland.
"In particular Derry City & Strabane District Council recognises their contribution to the Peace Process and commits to putting in place an appropriate recognition of their contribution."
Tags: