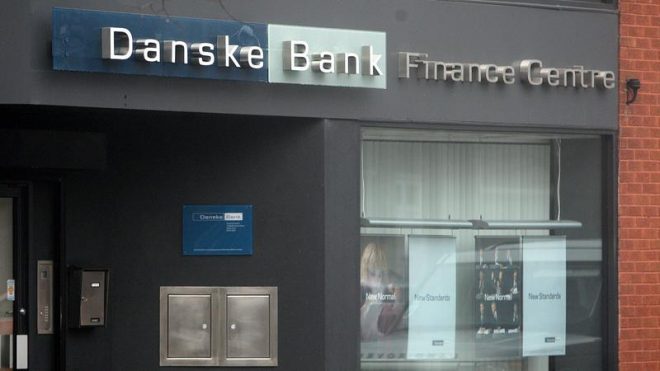 DANSKE Bank has announced the closure of four of its branches in the North of Ireland later this year.
Branches in Kilrea, Co Derry, Strabane, Ballycastle and Comber will close on December 4 as a result of a shift towards online banking in their customer base.
It will bring the number of Danske Bank branches here to 36.
"The way customers use branches has changed significantly," said Aisling Press, Danske Bank's Managing Director of Personal Banking.
"As a business, we must respond to these changes.
"Through transformational upgrades, we have invested over £3 million in 15 branches across Northern Ireland over the past three years – such as our recent upgrades of our branches in Foyle, Bangor, Enniskillen, Newry and Coleraine.
"Other times, it unfortunately means taking difficult decisions to close certain branches that are being used less – we do not take these decisions lightly."
Affected customers will receive a letter to inform them on other ways to bank with Danske Bank, Ms Press said.
"If any of our customers are concerned, I would encourage them to please speak with us – we will do everything we can to help them."
Tags: