He also met with Councillor Brian Tierney, Mayor of Derry City and Strabane District Council, and Odhran Dunne, CEO Visit Derry.
During his visit, Mr McGrillen spoke with owners and staff across a number of local businesses in the tourism and hospitality sector to discuss the impact of Covid-19, why staycations are the immediate priority and to learn about the measures they have put in place to ensure the safety of visitors and staff.
In addition, Mr McGrillen enjoyed a site tour of Visit Derry's new Tourist Information Centre due to open in September.
"The message we want to send in Northern Ireland is to stay home, support local and explore what is on our doorstep," said Mr McGrillen.
"We have a fantastic tourism offering for people who live here and for our visitors coming across the border.
"To promote this message, we launched our recovery marketing campaign at the end of June, featuring our new brand, Northern Ireland Embrace a Giant Spirit.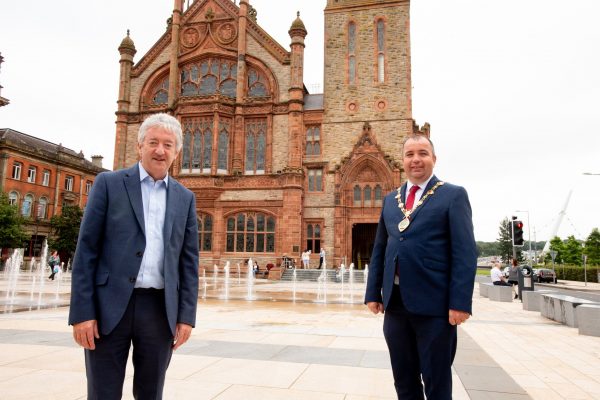 "Typically, 30% of our overnight spend is domestic but less people are travelling abroad now, and they might want to take a holiday at some point.
"It is the perfect time for our domestic market to stay local, while still getting away and in doing so you will be supporting an industry that is vital to our economy.
"I'd like to say a big thank you to Visit Derry and to all the brilliant hoteliers, tour guides, restauranteurs and visitor attractions that I got to meet with during the visit.
"It was really uplifting to see the city so busy and to see so many people from the Republic of Ireland spending their staycation north of the border.
"It was also an opportunity for me to spend the day listening to their concerns as they try to navigate through very challenging times.
"They are working extremely hard to give visitors a warm and safe welcome back and will benefit greatly from local support."
Odhran Dunne, CEO Visit Derry, commented: "The tourism industry is critical to the future success of the local economy and the last number of months have been challenging for businesses and employees across the sector.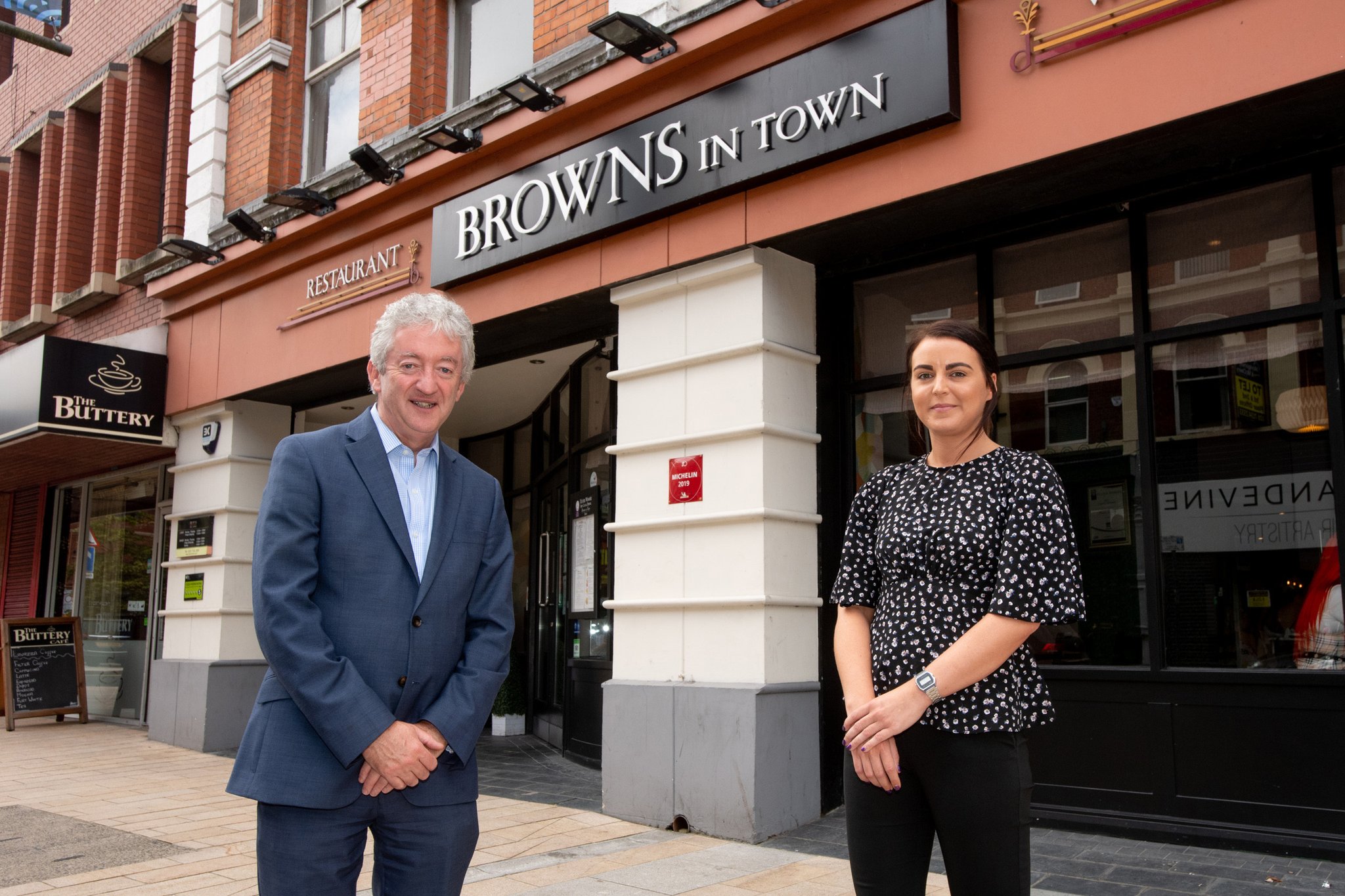 "Visit Derry has worked with Tourism NI who have played a pivotal role during the pandemic crisis in communicating the challenges facing the industry through to government within the framework of the established Tourism Recovery Taskforce.
"The launch of the 'We're Good To Go' messaging to get businesses re-opened and the new 'Eat Out to Help Out' scheme have supported the industry during this difficult time.
"Visit Derry continues to work closely with the industry to enhance our marketing presence in campaign activity over the coming weeks to showcase the city region in the domestic markets as a great place to visit."
Tags:
THE Chief Executive of Tourism NI, John McGrillen, recently visited Derry to meet with local tourism industry representatives.