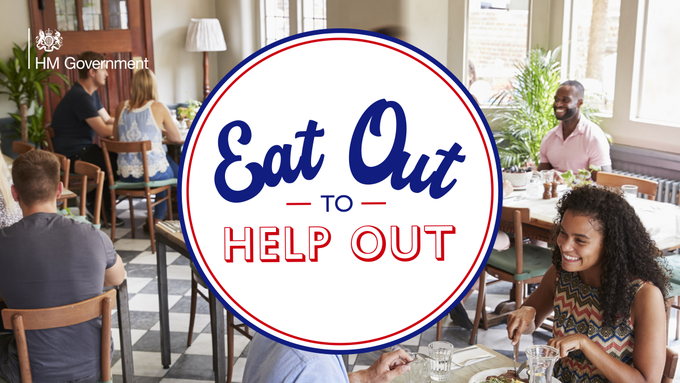 A new scheme rolled out by the UK government is offering customers in Northern Ireland up to 50% off on food and drink in restaurants, cafes and bars.
More than 53,000 outlets across the UK have so far signed up to the UK Government's "Eat Out to Help Out" scheme which aims to restore the economy after Covid-19.
So far at least 72 hostelries in Derry have signed up to the scheme which starts next Monday, August 3 in a bid bid encourage more people to eat out – but maintaining a social distance.
Customers in the North of Ireland who want to take advantage of the scheme are advised to look out for the "Eat Out to Help Out" stickers and posters which have started to appear in the windows of restaurants, cafes, bars and other establishments.
The logo means diners that eat-in will benefit from a 50% discount, up to a maximum of £10 per person, on food and non-alcoholic drinks.
The scheme runs between Monday to Wednesday in August – and no voucher is required.
Diners can take advantage of the offer as many times as they like during the month.
Chancellor of the Exchequer Rishi Sunak said that restaurants, cafes and bars play a vital role in our economy and have been hit hard by coronavirus.
"Our Eat Out to Help Out scheme is designed to get more customers through the door – protecting jobs by giving businesses the confidence to retain and hire staff.
"More than 53,000 businesses across the country have already signed up, and from today you'll be able to find one near you with the online finder."
To find out if a restaurant is participating in the Eat Out to Help Out scheme you can use the online restaurant finder now live on GOV.UK.
Simply enter your postcode, or one near to where you want to eat out, to get a list of participating outlets within a five-mile radius.
You can also get in touch with your local restaurant to see if they're taking part or check their website.
Participating outlets must wait seven days from registration to make their first claim with all eligible claims being paid within five working days.
Claims can be submitted weekly and businesses are encouraged to register before the 3 August to benefit for the entire month in which the scheme runs.
Here are the hostelries in Derry alreay who have so far signed up to the Eat Out To Help Out Scheme:
The Everglades Hotel
43 Prehen Road, BT47 2NH
Bishop's Gate Hotel
24 Bishops Street, BT48 6PP
Cafe Zest
61 Spencer Road, BT47 6AA
Hidden City Cafe Ltd
2 London Street, BT48 6RQ
Cedar A Taste of Lebanon
23-27 Carlisle Road, BT48 6JW
The Sandwich Co
6 Bishop Street, BT48 6PW
Java Coffee Shop
33 Ferryquay Street, BT48 6JB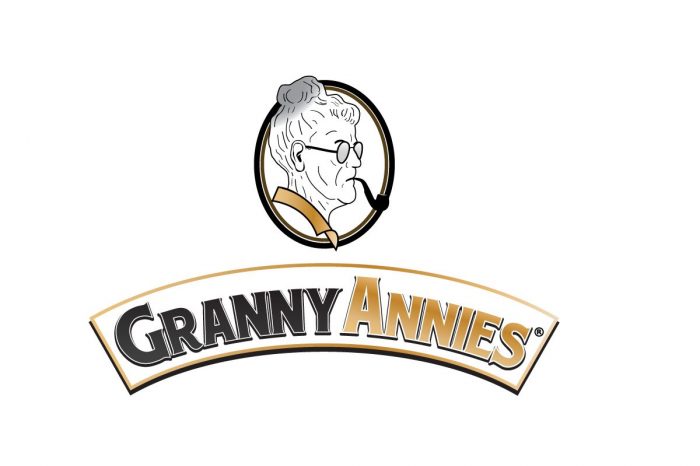 Granny Annies Kitchen Derry
21-22, The Diamond, BT48 6HP
Joe Jacksons Ice Cream
15A Ferryquay Street, BT48 6JA
fitzroys bistro
2-4 bridge street, bt48 6jz
Maldron Hotel Derry
Butcher St, BT48 6HL
The Bentley Bar
1-5, Market Street, BT48 6EF
The Ritz Bar & Bistro
74 Spencer Road, BT47 6AF
SUBWAY
14 Richmond Centre, BT48 6PE
Obriens Sandwich Bar
Food Court 1,Foyleside Shopping Cen, Orchard Street, BT48 6XY
Starbucks Foyleside
Unit M14 Foyleside SC, Orchard Street, BT48 6XY
Yanzgte Foyleside
UNIT 3 FOYLESIDE SHOPPING CENTRE , ORCHARD STREET , BT48 6XY
Paolo's Pizzas
Unit 6 Foyleside foodcourt, Orchard Street, BT48 6XY
Synge & Byrne
U6, L4 Foyleside Shopping Centre, Orchard Street, BT48 6XY
Shipquay Hotel
Shipquay Hotel, 15-17 Shipquay Street, BT48 6DJ
Nonnas Wood Fired Pizzas
10 Shipquay Street, BT48 6DN
Northwest restaurants ltd t/a McDonalds
Foyleside Shopping Centre, Orchard Street, BT48 6EG
Castle Street Social
12-14, Castle Street, BT48 6HQ
The Gate Bistro
12-14, Castle Street, BT48 6HQ
Nonnas Wood Fired Pizzas
119 Spencer Road, BT47 6AE
Soda and Starch Restaurants Ltd
29 Craft Village, Shipquay Street, BT48 6AR
The Thirsty Goat
31-33, Shipquay Street, BT48 6DL
The River Inn
36-38, Shipquay Street, BT48 6DW
The Scullery
48 Waterloo Street, BT48 6HF
spaghetti junction
46 William Street, BT48 6ET
el tapas gra
7 Waterloo Place, BT48 6BT
Ground Espresso Bars Ltd
NORTH WEST HUB , BT47 6AH
SPENCER CATERING COMPANY LTD T/A THE SOOTY OLIVE
160-164, Spencer Road, BT47 6AH
HB Derry Limited
2 Strand Road, BT48 7AB
Exchange Restaurants Ltd
Exchange House, 1 Queens Quay, BT48 7AS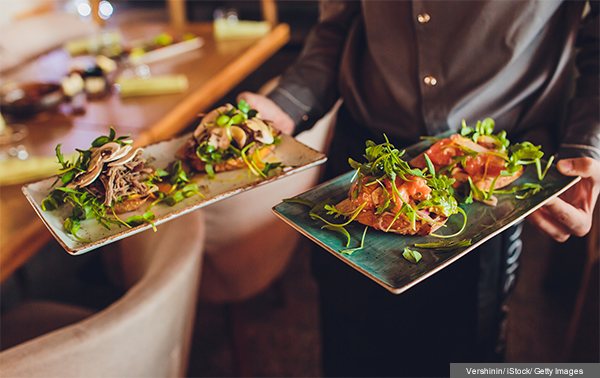 Browns In Town Restaurant
21-23 Strand Road, BT48 7BJ
Holiday Inn Express Derry
29-35 Strand Road, BT48 7BL
Holiday Inn Express
29-35 Strand Road, BT48 7BL
The Ice Wharf
22-24, Strand Road, BT48 7AB
Leprechaun Bakery & Coffee Shop Ltd
141 Clooney Terrace, BT47 6AP
Saffron Restaurant
2A Clarendon Street, BT48 7ES
2 NORTH STREET FOOD
51 Clooney Terrace, BT47 6AP
Mandarin Palace
On the Waterfront, Queens Court, Lower Clarendon Street, BT48 7AW
The Proper Food Co
Crown Buildings, Asylum Road, BT48 7EA
City Hotel Derry
Queens Quay, BT48 7AS
Gwyns Café & Pavilion
Rosemount Youth Centre, 26A Rosemount Avenue, BT48 0HH
Walled City Brewery
70 Ebrington Square, BT47 6FA
The Old Docks Bar & Grill
24a, Queens Quay, BT48 7AS
MAMA MASALA
24a, Queens Quay, BT48 7AS
The Stables Inn
57-59, Ebrington Square, BT47 6FA
Quaywest Wine Bar & Restaurant
28 Boating Club Lane, BT48 7QB
The Woodside Cafe
Unit 4, 75 Woodside Road, BT47 2QG
The Sandwich Co
Unit 4, Lisnasgelvin Shopping Centre, 6 Lisnagelvin Road, BT47 6DF
Subway Lisnagelvin
Unit 5, Lisnagelvin Shopping Centre, Lisnagelvin Road, BT47 6DF
Ground Espresso Bars Ltd
LISNAGELVIN RETAIL PARK, BT47 6DF
Walled Garden Cafe
St. Columbs Park House, 4 Limavady Road, BT47 6JY
Suzy's Chippy and Diner
Suzy's Chippy and Diner, Church Brae, BT47 2LS
Particia's Coffee House
Unit 1a 100-114 Strand Road, , Atlantic Quay, BT48 7NR
Timberquay Restaurant
100 Strand Road, The Riverfront, BT48 7NR
Paolo's Pizzas
Unit 4 Hatfield Shopping Centre, Creggan Road, Bt48 0rx
Wheelers
155 Strand Road, BT48 7PR
Brunswick moviebowl
Brunswick Superbowl,22B Pennyburn, Brunswick Lane, BT48 0LU
Northwest restaurants ltd t/a McDonalds
McDonalds , 200 Strand Road, BT48 7PU
DaVincis Hotel
15 Culmore Road, BT48 8JB
Northwest restaurants ltd t/a McDonalds
McDonalds, Crescent Link Retail Park, BT47 5FX
Link 47
Unit 21, Cresent Link Retail Park, BT47 6SA
Starbucks Crescent Link
Unit 7B, Crescent Link Retail Park, BT47 6SA
The Coffee Stop
Unit 8, 66 Glenshane Road, BT47 3SF
Waterfoot Hotel
14 Clooney Road, BT47 6TB
Subway Buncrana Road
Unit 1, Whitehouse Retail Park, 65 Buncrana Road, BT48 8LB
The Cosh Bar
66 Buncrana Road, BT48 8LB
Food By Donna
28 Temple Road, BT47 6TW
Tags: