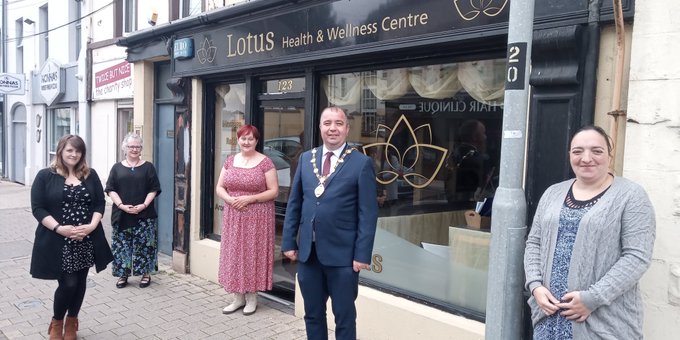 MAYOR of Derry City and Strabane District Council, Cllr Brian Tierney, was on hand yesterday to officially open the Lotus Health and Wellness Centre.
The social enterprise centre, which is based on Derry's Spencer Road, is run by trained volunteers and provides a high quality, low cost mental health counselling service, specialising in anxiety and depression coping workshops.
The centre offers one on one private counselling sessions, and is also a base for various support groups such as Fibromyalgia Awareness, Fertility Support, Autism Direction and Guidance group, and their own Weigh 2 Wellness workshops.
Other services available include reiki training, massage, reflexology, and whine & wine craft classes. There will also be items from the UseLess Shop, Eco Shop and Holistic Shop available.
Mayor Tierney wished the centre and its volunteers well.
"I was delighted to be invited to the launch of the Lotus Health and Wellness Centre, which will be an invaluable service within Derry and the surrounding areas.
"There is a strong focus on mental health, which is of course a really prevalent issue in our community, as well as emotional, physical, and general health as a whole, and this centre gets right into the heart of helping people manage and cope through the wide variety of services on offer.
"I want to pay tribute to the volunteers who have got the centre up and running through sheer passion and determination, and I wish them the very best of luck as they open their doors to the public."
Janet Quigley, Manager of the Lotus Health and Wellness Centre, said they were looking forward to welcoming clients.
"After a lot of hard work, we are truly over the moon to be officially open and to offer all of our services.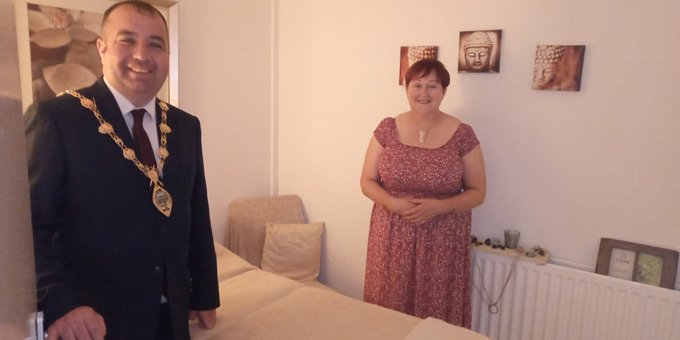 "We have funded this social enterprise project out of our own pockets and with the support of the general public, and we are now fully committed to bringing an all-inclusive approach to mental, emotional and physical health.
"Our message is that we are here to help, our doors are open, and we are very much looking forward to welcoming all into our brand new centre."
For more information on the Lotus Health and Wellness Centre, visit https://www.facebook.com/LotusHealthandWellnessCentre/
Tags: