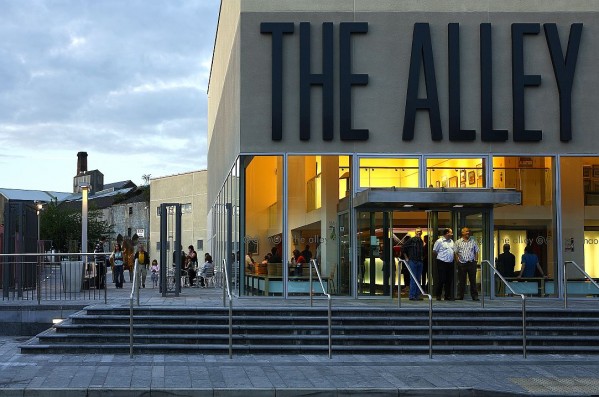 THE Alley Theatre is delighted to be bringing the curtain up on its virtual summer programme, all of which can be enjoyed from the comfort of your own home.
Whilst the theatre is still closed due to the coronavirus pandemic, the Alley is keeping the summer spirit alive with a range of online entertainment, summer schools, workshops and talks.
Many of the firm favourites of the usual summer programming are back with a virtual twist, including Summer School of Rock, Energy of Light Discos, Murder Mystery Evening and, of course, Jazz Gazette Summer Sessions.
There will be lots to keep the children entertained including Dance Along with Jo Jingles, weekly Bedtime Stories with the Story Keepers, the Energy of Light Disco for Children, and Summer Craft Workshops which can be accessed anytime and go at your pace.
Kids and persons with disabilities can also unleash their inner rock star as The Arts Academy brings their Summer School of Rock online.
Available through a private Facebook group, there will be online tutorials and live zoom sessions to learn and develop new music skills.
If dance is your thing, then take part in Encore PAA Leaping through Lockdown. Suitable for aged 10-16-year-olds, they are encouraged to learn new choreography and film themselves, and this will then be edited into one amazing dance performance.
Music lovers can enjoy a performance from Strabane's much-loved Strabane Brass Band, who will be joined by special friends, and during August, Jazz Gazette will be performing every Friday evening with their summer sessions.
The whole household can take part in our murder mystery evening – Calamity Rides Again. Have you got what it takes to help the deputy? It will be loads of fun for the whole family, from the comfort of your own living room.
Enjoy two days of film as part of the Tri Rivers Film Festival, showcasing work produced and directed by filmmakers from all over Ireland.
Workshops include an adult painting workshop with local artist Sheila Byrne. Suitable for all levels, Sheila will take you through online tutorial to paint beautiful trees, buildings and landscapes using paint as coffee.
It is all available in a private Facebook group with long-term access – perfect for those who want to go at their own pace.
Artist Shaska B Shiels was due to exhibit her work in the Alley just as lockdown was enforced, but in the meantime,
you can enjoy an exhibition talk about her work.
Jacqueline Doherty, Venue Manager at the Alley Theatre, commented: "We are delighted to bring the Alley Theatre into audience's homes with this digital summer programme.
"Of course, we are missing our live performances and our wonderful audience in our auditorium, but with this digital programme we hope to continue to connect and entertain audiences at home.
"So, sit back, relax log on to the Alley Theatre Facebook page and enjoy the shows!"
The Alley Theatre Summer Digital Programme is available to download from www.alley-theatre.com, with content
available on the Alley Theatre Facebook page: www.facebook.com/thealleytheatre
Tags: