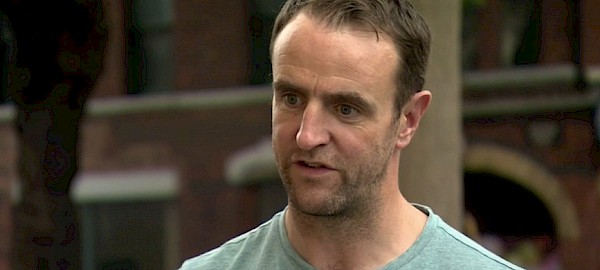 SDLP Social Justice Spokesperson Mark H Durkan has reiterated his calls for an immediate funding package to guarantee the survival of the Arts Sector throughout the North.
At Thursday's Communities Committee briefing, members heard from the Arts Collaboration Network who painted a stark picture of the detrimental impact COVID has had on the sector and the implications of continued restrictions.
Said the Foyle MLA: "The Arts Collaboration Network gave a very sobering and stark presentation of the crisis unfolding within the sector.
"It is fair to say that any time the Arts Sector is discussed whether at committee or within the Assembly there is clear cross-party support and sympathy for the ongoing issues.
"But we need that, and the sector needs that, to manifest itself into tangible assistance and meaningful investment.
"We need immediate action but we also need sustained support.
"As politicians we're often accused of knowing the cost of everything and the value of nothing but it seems to me as MLAs we do appreciate the value of the Arts- now we need to meet the cost of saving it.
"We need to meet that cost because we cannot afford the cost of not taking action. We know the impact this crisis has already had within the Sector- on individuals, livelihoods, families, venues and the wider society borne out by these statistics.
"For example, in my own constituency of Foyle we heard that the Millennium Forum can only accommodate a fifth of its capacity once doors reopen. No doubt, this paints a similar picture right throughout the Sector.
"It is clear this is only the tip of this iceberg with the impact social distancing and other precautionary measures, further limiting the ability for the sector to generate a viable income as we emerge from this pandemic.
"Now is the time for damage limitation, to introduce adequate and tailored funding to ensure the sustainability of the Arts in the coming months.
"I understand that in relation to the other 26 countries, €25 million has been committed to the Arts Sector thus far with another €30 million in the pipeline.
"We must also commit to similar funding opportunities.
"However, responsibility does not lie solely at the door of the Department for Communities but rather it is a cross-departmental issue.
"I would argue that it extends also to the Department of Health considering the multitude of mental health benefits art brings to practitioners and patrons.
"It is imperative we pull out all the stops here to save the Arts Sector from decimation and that requires executive intervention," added Mr Durkan.
Tags: