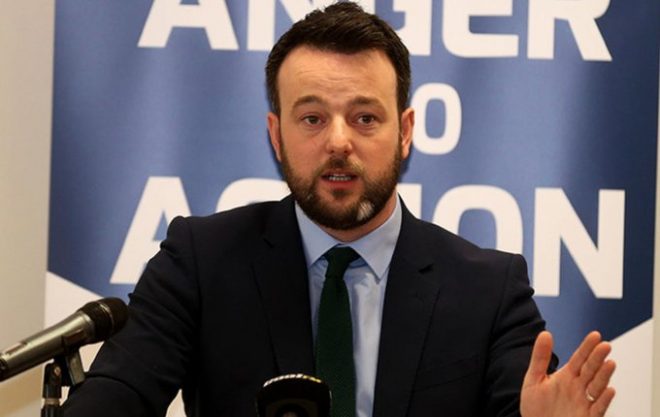 SDLP Leader Colum Eastwood has said that sweeping new powers placing communities in lockdown are necessary to hold back the spread of Coronavirus.
The Foyle MP said that huge decisions like this need to be managed in a better way than tweets on a Saturday night and called for political leaders to step up to the mark.
Said Mr Eastwood: "The people of Northern Ireland deserve more than a tweet announcing a lockdown and enforcement powers.
"These are huge measures and people deserve leadership.
"Our communities have been leading the way, staying home and doing all they can to protect their loved ones. It's time everyone stepped up.
"Make no mistake, in the next few weeks, people will die.
"We all have a responsibility to limit the spread to protect as many people as possible.
"This is no time for political games – nor for hiding.
"The First Minister and deputy First Minister can't just hold press conferences Monday to Friday during office hours.
"Coronavirus doesn't wait, it doesn't take weekends off nor do the thousands of doctors and nurses fighting on the frontline.
"It's time to get real.
"Let's all show leadership – and let's stay at home and save lives.
"Those with power and influence need to use it – failure to do so will be unforgivable," added the SDLP leader.
Tags: