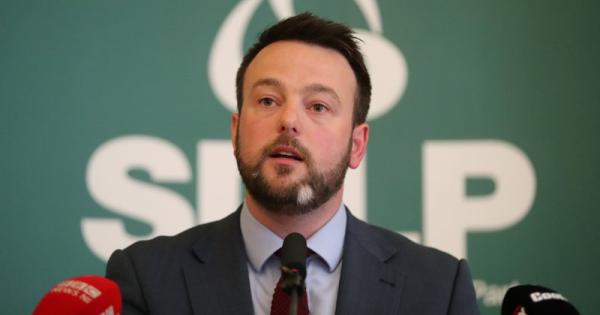 SDLP Leader Colum Eastwood has said that the failure to provide a full Ccronavirus testing programme for frontline healthcare staff and other key workers while senior politicians and royals have access to tests is unacceptable.
The Foyle MP said that if testing is available for political leaders and members of the royal family, it must be made available to doctors and nurses risking their lives to help Coronavirus patients.
Said Colum Eastwood: "The Coronavirus testing regime has still not reached the scale necessary to track the spread of the virus and protect frontline workers doing their best to protect the public.
"I know that our health Minister is doing all he can to increase capacity but this must be a priority.
"I wish people like Boris Johnson, Matt Hancock and others reported in the media a full recovery but it is deeply unfair that senior political figures and members of the royal family are able to access testing on the spot while the doctors, nurses and healthcare professionals putting their own health at risk to save lives are forced to wait.
"The advice from the World Health Organisation is that testing is critical to our response to this virus and critical to saving lives.
"We need to scale up efforts significantly to ensure, at the very least, that frontline healthcare staff and key workers are able to access the testing they need."
Tags: