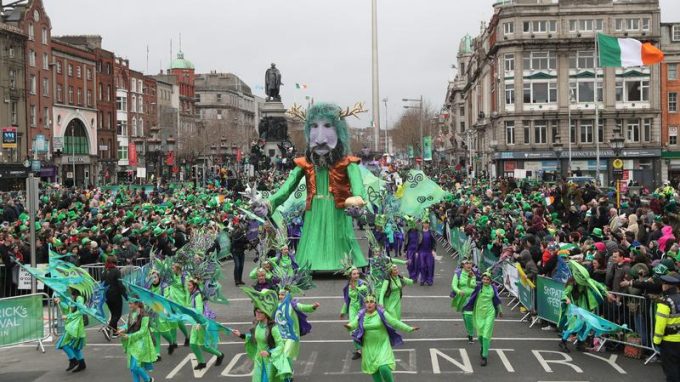 DUBLIN has cancelled its St Patrick's Day parade next week in response to the coronavirus outbreak.
It comes after Cork cancelled its parade earlier on Monday.
More than 500,000 people are expected to travel to Ireland for St Patrick's Day parades and festivals.
Taoiseach Leo Varadkar held a Cabinet sub-committee meeting on Monday afternoon and made the decision to cancel the Dublin parade.
It said the decision was made following advice from the National Public Health Emergency Team.
Taoiseach Leo Varadkar is to brief the media this afternoon after he met with political party leaders.
On Monday morning, senior members of government and health experts discussed how to deal with the impact of the virus and as well as strengthening employment protection laws and supports for people who have to self-isolate.
It has also been confirmed that Mr Varadkar is to shorten his St Patrick's visit to the US to attend further meetings about coronavirus.
In a statement, Cork City Council said public welfare had to be paramount and it felt the cancellation of the parade was the correct decision.
Tags: