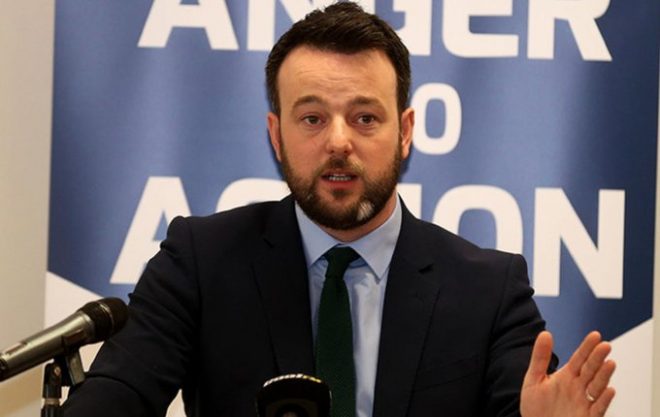 SDLP Leader Colum Eastwood MP spoke today in the House of Commons welcoming earmarked funding for Derry in the New Decade, New Approach deal.
The Foyle MP said: "I was glad to have the opportunity to advocate for Derry directly to the Secretary of State today.
"While the overall financial package is deficient and will not meet the commitments the British Government made in the New Decade, New Approach deal, I warmly welcome the earmarked, ring fenced funding for Derry.
"I raised the £60m funding for the North West medical school at Magee, which the Secretary of State reiterated was ring-fenced for the delivery of the project.
"This was a key priority for the SDLP during the negotiations to restore the institutions and I am delighted to see it being progressed."
"I also raised the hard fought campaign to deliver a full sized university for Derry, increasing student places to 10,000, which is outlined in the New Decade, New Approach document.
"The Secretary of State made it clear that this is a matter for the Executive at Stormont.
"I will continue to campaign hard for the delivery of a proper university for Derry and will work with SDLP MLA's to get it over the line," added Mr Eastwood.
"I intend to see both critical projects delivered for our city."
Tags: