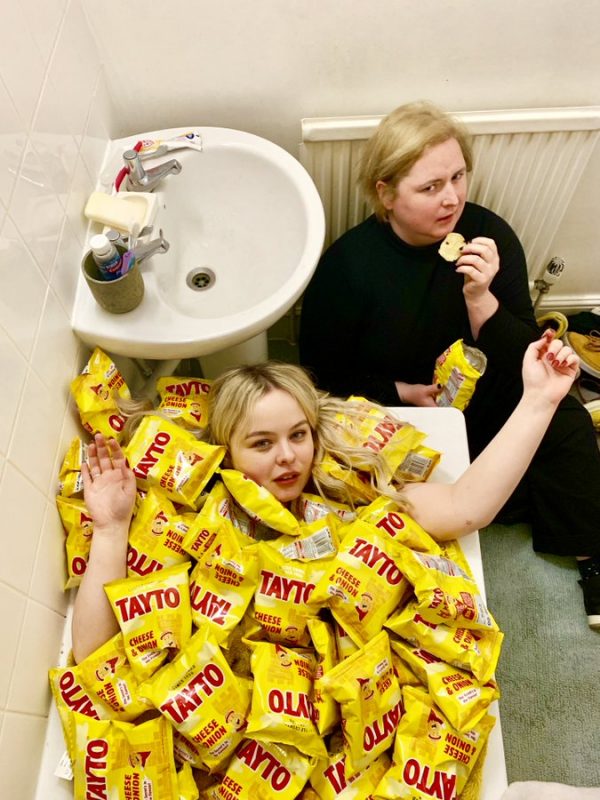 NICOLA Coughlan hit the ripe old age of 33 today.
The Galway-born actress has become internationally acclaimed for her role as Claire Devlin in Channel 4's award winning hit comedy Derry Girls penned by local writer Lisa McGee.
But last year she celebrated her birthday in style.
According to co-star Siobhan McSweeney, who plays the hilarious Sister Michael, Nicola was round at her flat in 2019 where she had a bath with a difference.
Siobhan tweeted a picture of Nicola in her bath, saying: "Happy birthday @nicolacoughlan!
"Remember when you had a bath of Tayto in my flat?
"Good times. Love you."
Nicola tweeted back: "Cheers!"
The picture has been liked over 4,000 times with over 100 retweets.
But it has also sparked a debate among Siobhan's twitter feed followers over her choice of Tayto crisps.
The crisps in the bath are made by Tayto in Tandragee.
However, some of her followers believe she should not have used the 'Nordy' crisps and intead used 'Mr Tayto' packets from the Republic.
One tweeted: "Nice 'free' range Tayto. Besides flares, football teams etc the biggest issue on reunification will be which Tayto will serve the people.
"The Meath ones are the original."
Another tweeted: "NordyTayto™️ is not proper @MrTaytoIreland ..just like CorkBattenberg™️ is not proper Battenberg."
Others likened the picture to a Hollywood blockbuster.
One tweeted: "Derry version of American beauty! Cracker."
Series three of Derry Girls is expected to start in production later this year.
Tags: