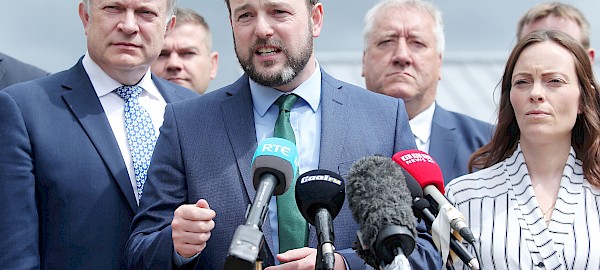 SDLP Leader Colum Eastwood has welcomed compensation for victims and survivors of historical institutional abuse.
This afternoon, MPs at Westminster finally passed long-awaited legislation that will provide compensation to victims of historical institutional abuse.
It had been feared time would run out to pass the bill before Parliament is dissolved on tonight, Tuesday, November 5.
The bill was fast-tracked through the Commons in just over an hour and will now receive Royal Assent to become law.
HIA chair Sir Anthony Hart recommended in January 2017 that victims of historical institutional abuse should be compensated.
The Foyle MLA was a member of the Stormont Committee that scrutinised the Historical Institutional Abuse Inquiry legislation.
He had previously table amendments to the legislation to allow for an interim report and compensation recommendations.
Said Mr Eastwood: "Victims and survivors of historical institutional abuse have had to wait far too long for acknowledgment of the pain they endured.
"Their powerful testimony of horrific experiences of physical, mental and emotional abuse over the course of decades during the HIA inquiry has moved political mountains.
"While the process have been traumatic, their strength and resilience has been immense.
"I am glad that Westminster has acted today where others did not.
"I was a member of the Assembly committee that scrutinised the HIA inquiry legislation.
"At that time I tabled amendments that would have authorised the panel to publish an interim report on redress to be provided by the Executive.
"I'm only disappointed that other parties chose not to back it in 2012.
"Victims and survivors have been forced to fight for this acknowledgment every step of the way.
"It should not have been so hard, even up to this moment. Our Assembly should have offered them more hope.
"I want to pay tribute to the immense campaign undertaken by SAVIA, Survivors North West and all those who have been at the front line on this," added the SDLP leader.
Tags: