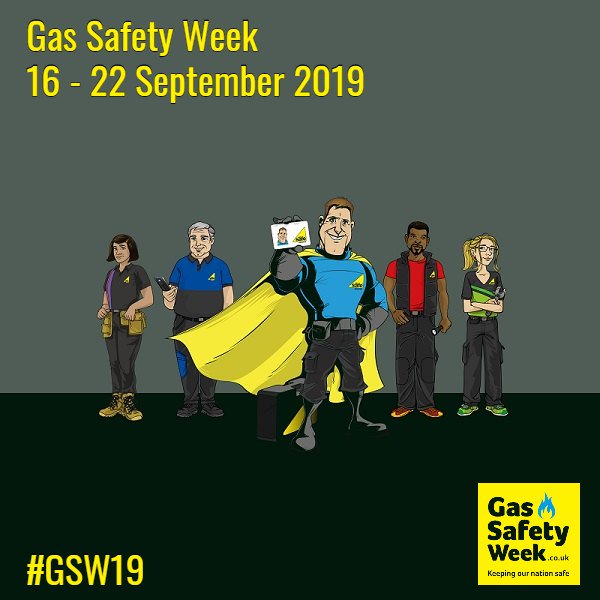 LOCAL people are being encouraged to follow the advice when it comes to regularly checking gas appliances, during Gas Safety Week which runs from September 16 – 22.
Gas Safety Week, which is co-ordinated by Gas Safe Register, is an annual safety campaign to raise awareness of gas safety and the importance of taking care of your gas appliances.
Gas Safe Register maintain the official list of gas engineers legally permitted to work on gas appliances and it is vital to check with them to ensure that you are using an appropriately registered gas engineer to work on your gas system.
Derry City and Strabane District Council is backing the campaign and today Head of Health and Community Wellbeing, Seamus Donaghy, urged local people to be mindful of checking gas fires, cookers and other appliances at least once a year.
If left unchecked, poorly serviced gas appliances can cause gas leaks, fires, explosions and carbon monoxide (CO) poisoning, Mr Donaghy stressed.
"There are a number of ways householders can ensure their appliances are safe," he advised.
"Know the signs of carbon monoxide poisoning – unsafe gas appliances can put you at risk of CO poisoning, gas leaks, fires and explosions.
"Have all your gas appliances regularly serviced and safety checked every year. If you rent your home ask for a copy of the landlord's current Gas Safety Record.
"Only use a Gas Safe registered engineer to fit, fix and service your appliances.
"And please consider fitting an audible carbon monoxide alarm as this will alert you if there is carbon monoxide in your home. By taking some small precautions you can safeguard your family against the risks of gas."
Qualified engineers can be found at GasSafeRegister.co.uk or call 0800 408 5500.
Please check both sides of your engineer's Gas Safe Register ID card. Make sure they are qualified for the work you need doing. You can find this information on the back of the card.
If you suspect a gas leak contact the 24hr NI Gas Emergency Service 0800 002001, there is more information on gas safety at https://www.hseni.gov.uk/articles/gas
Tags: