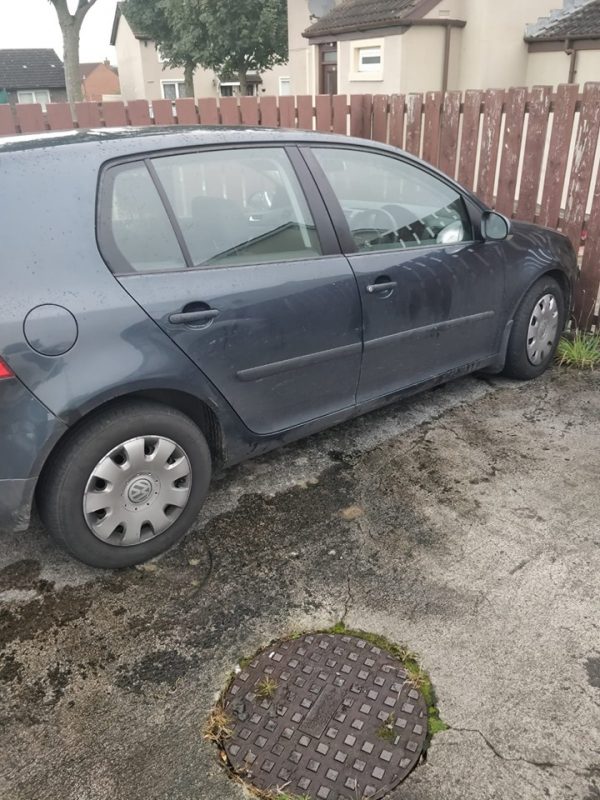 POLICE in Derry say they know the identity of the dangerous driver of this Volkswagen Golf which was hurtling at high speeds in the city over the weekend.
The driver abandoned the car in Brookdale Park but not before hawk-eyed officers recognised who he was.
The PSNI say the suspect can now expect a knock at his door from officers in the coming days.
PSNI Foyle say on its Facebook page: "Police received a report on Saturday of this car being driven dangerously in the area of Clon Elagh.
"Whilst there were children out playing, the driver of this car thought it would be a great idea to drive at high speed around the streets and even on the footpath!
"When Police located this vehicle on the Glengalliagh Road, the driver again thought it would be a great idea to drive at full pelt to the border, nearly writing off half a dozen cars on the way.
"Enter Local Policing Team 2…
"On Sunday morning several steely eyed dealers of justice went hunting for this car and found it in the area of Brookdale Park, where it was parked up in what can only be described as a really amateur attempt at hiding it.
"The car was seized by the dashing Constable BM and is now off the roads.
"Oh, and to the driver of the car:
"If you're reading this, wearing a hat and putting your head down when driving past Police didn't stop us recognising you.
"We know who you are and we're coming for you.
"Standby."
Tags: