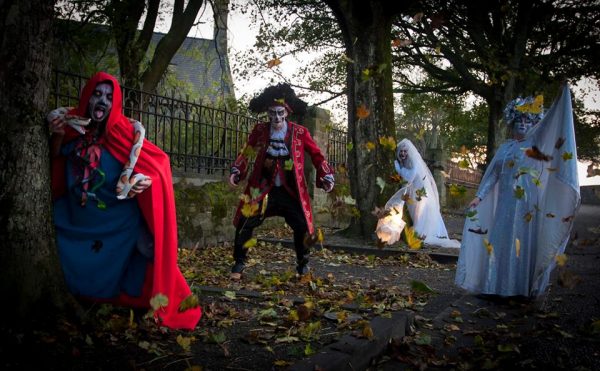 WHEN most revellers are wiping off their face paint and packing away their witches' hats, Halloween parade organiser Jim Collins is already making plans for next year's extravaganza.
As project manager of the North West Carnival Initiative (NWCI), Jim works with community groups to wizard up costumes, props and dance routines for the annual event, which this year has a theme of The Other World Awakens.
Hundreds of participants will take part in the colourful parade on October 31 before a fireworks finale and onlookers are being urged to get involved and dress up for the celebrations.
"The joy of Halloween is that you can be anything. You don a disguise, you can let your hair down. There's a mystery and magic to that," Jim says.
"It's crucial from our point of view that people dress up. We need to enable people to be producers of art, rather than consumers. The joy is in the creativity."
The parade is set to feature jaw-dropping costumes – with some drawing on the Irish legend of the Morrigan, a shape-shifting harbinger of death and war who took the form of a crow or raven.
But Jim insists festival-goers don't need to break the bank or spend hours putting a costume together.
"Some people might buy an expensive costume but what we try and do here is recycle and reuse or produce something unusual rather than buy it.
"It's amazing what you can do with binbags and recycling what's in the house."
Derry Halloween is now an internationally acclaimed event with prestigious awards under its belt and visitors from around the world.
But despite snowballing in size, the festival – which started off as a few fancy-dress parties in local bars in the 1980s – has retained its community emphasis.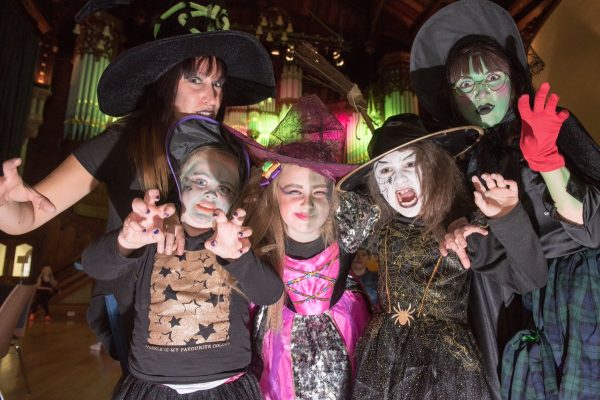 "I remember in the early days a group of from Pilot's Row Youth Club dressed up as Ali Baba and the 40 Thieves. You don't want to lose that sense of people doing it spontaneously," Jim says.
"Ordinary people made Halloween what it is today. Back in the dark days when there was conflict going on, it was an organic process. We don't want to lose sight that it's very much community-based and we want to continue on with that."
This year will also see the return of the hugely successful Awakening the Walls trail, which the NWCI are also involved with.
"The walls went from being a negative area and quite a sterile zone, a contested space [during the Troubles] into initiating cultural conversation and a creative response saying, 'This is what's possible'," Jim says.
"Everyone's welcome, Halloween doesn't belong to just any of us, it belongs to us all."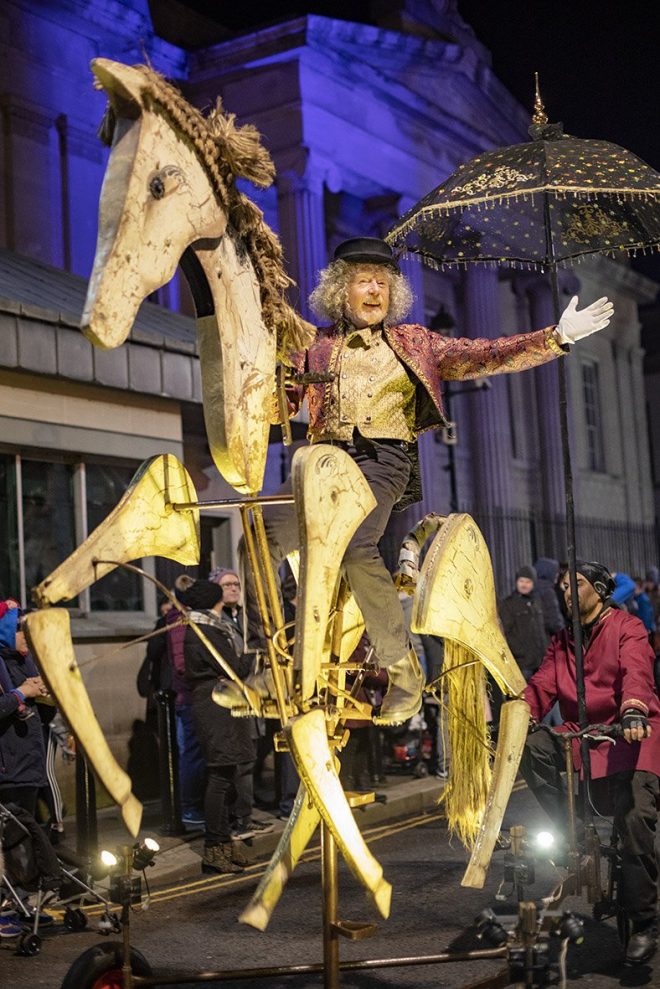 Derry Halloween is organised and funded by Derry City and Strabane District Council with support from the Tourism N. Ireland International Fund.
For more information, visit derryhalloween.com or follow @DerryHalloween on social media #DerryHalloween.
Tags: